Pants: Petersyn (almost sold out, similar ones for only $45 here) | Sweater: J.Crew | Shoes: Seychelles and here | Bag: Clare V.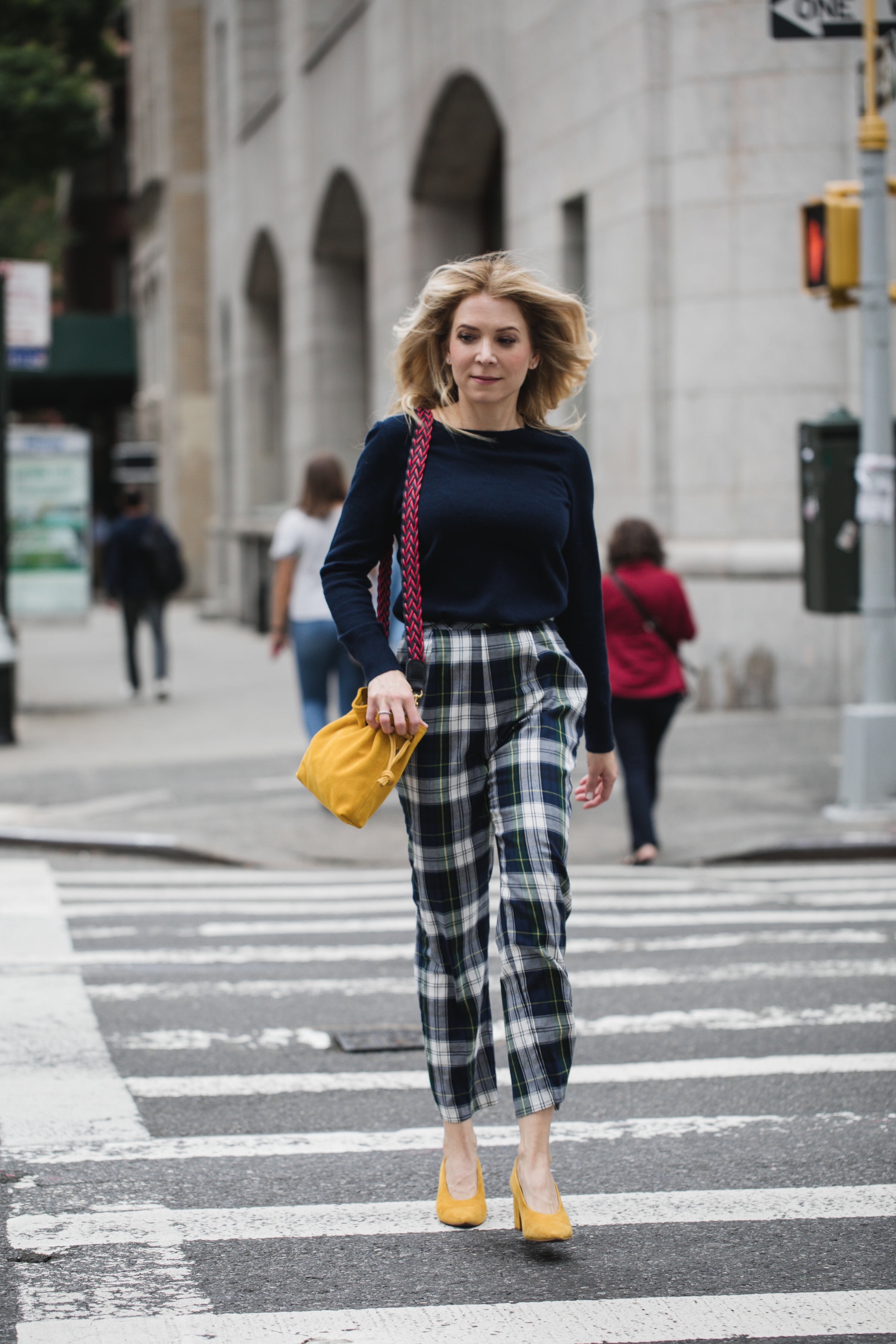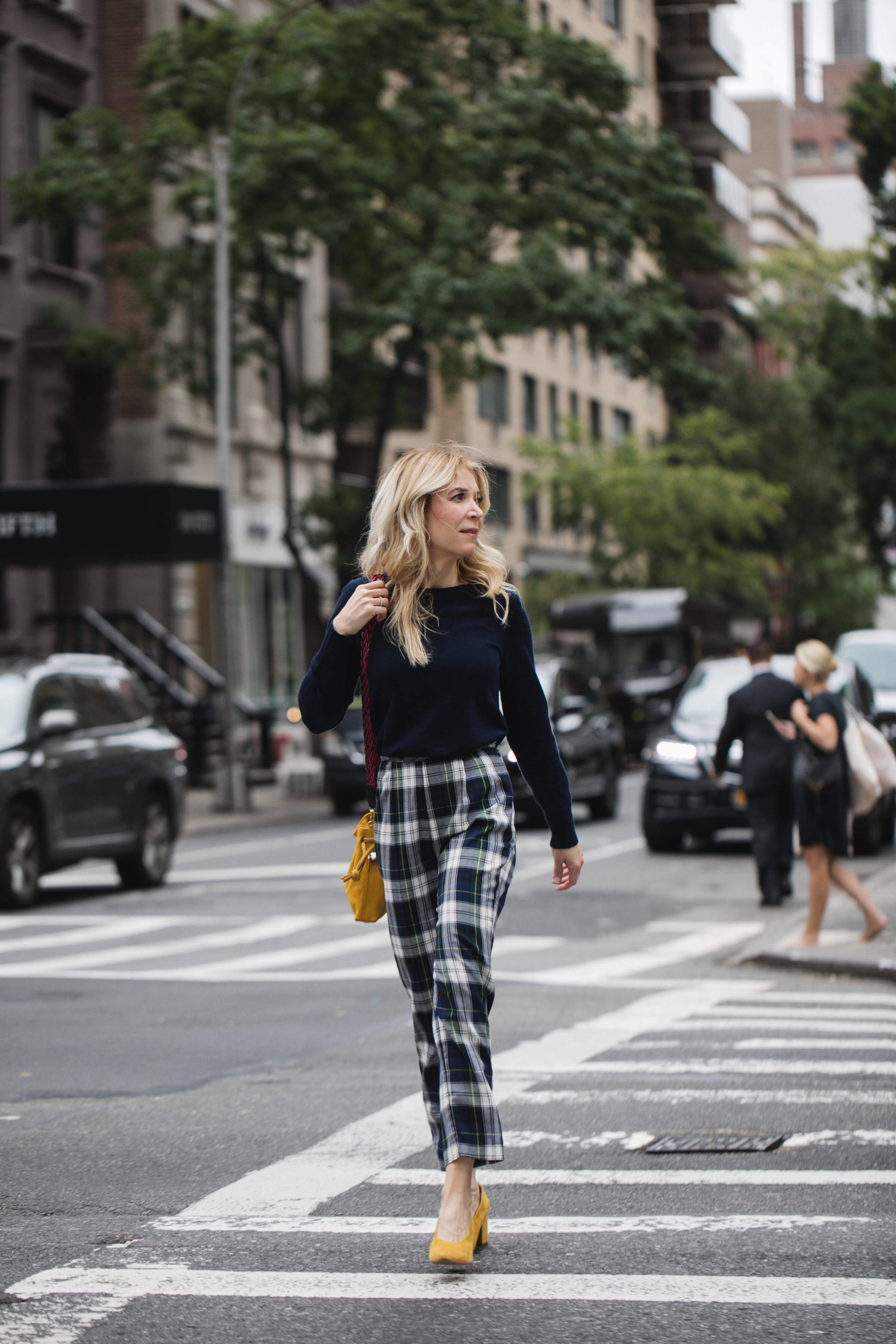 Every fall, when I'm starting my shopping, my eye is drawn to plaid.  I think plaid is especially big this year as a trend, and purchasing some plaid pants is an easy way to incorporate plaid into your fall and winter wardrobe.  The Petersyn ones I'm wearing are almost sold out, but they come in red here, and there is a very similar pair from ASOS for $45 that to be honest are probably a better deal anyway.
And, just FYI, I've been seeing lots of fashion girls on Instagram starting to wear WIDE LEGGED pants.  Mark my words, wide legs are going to be in with a BANG over the next few months, so I have some plaid ones in my cart (I love this pair and this pair).  Wear the wide legged ones with some chunky dad sneakers and you will be looking very stylish, I promise you!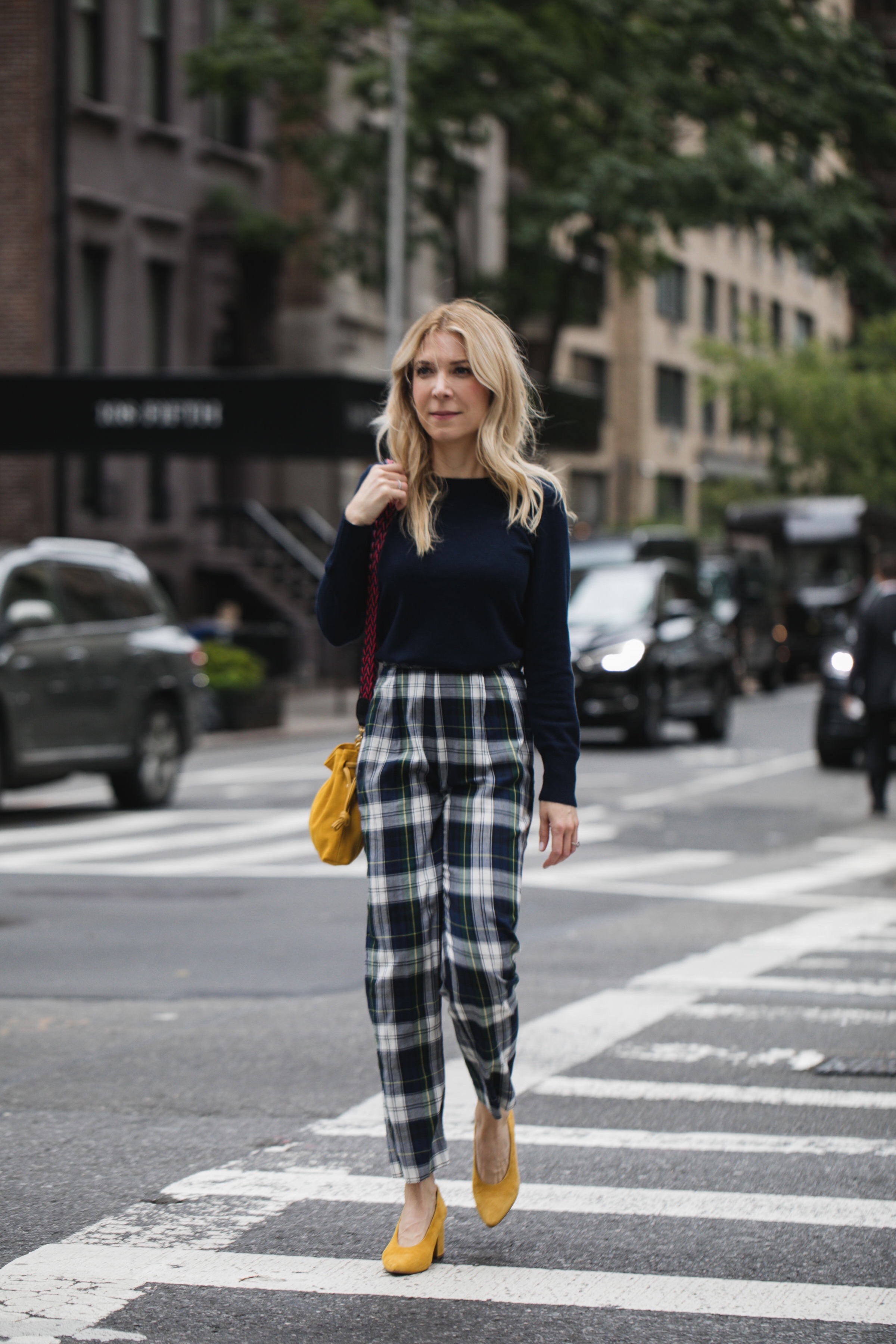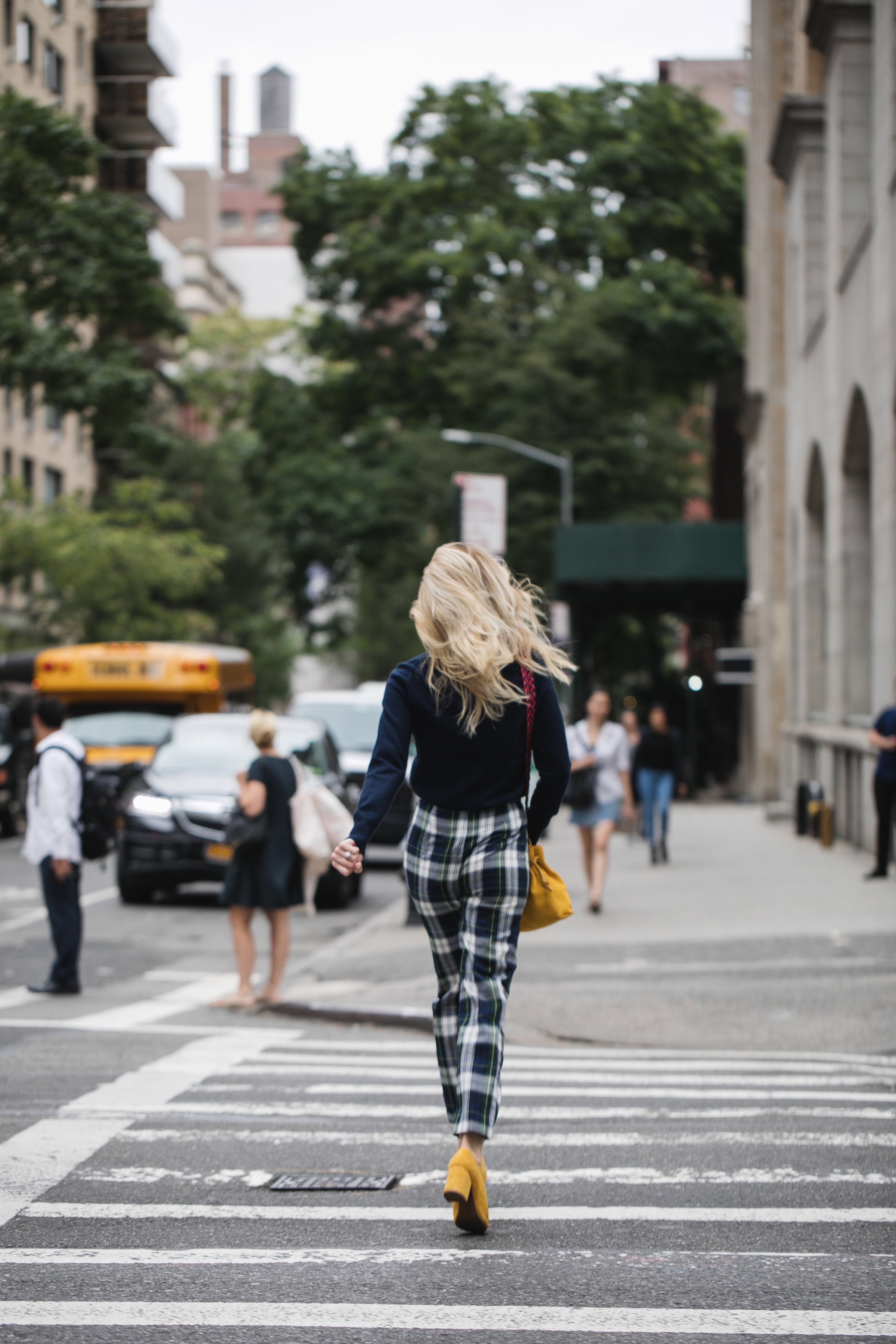 The thing about plaid, even though it's colorful and it's a print, I find that it can look almost monochromatic.   Blue and green plaid looks GREAT with a pop of yellow.  So I dug my yellow suede Seychelles shoes out of my closet (I had gotten them at Anthropologie over the summer on major sale and I love them — they are still available here and here) together with my new season yellow Clare V bag, and I was pleased with how this outfit turned out.  When the weather turns chilly I will wear this exact outfit with my navy military coat (similar to this one here) for a casual yet pulled together look.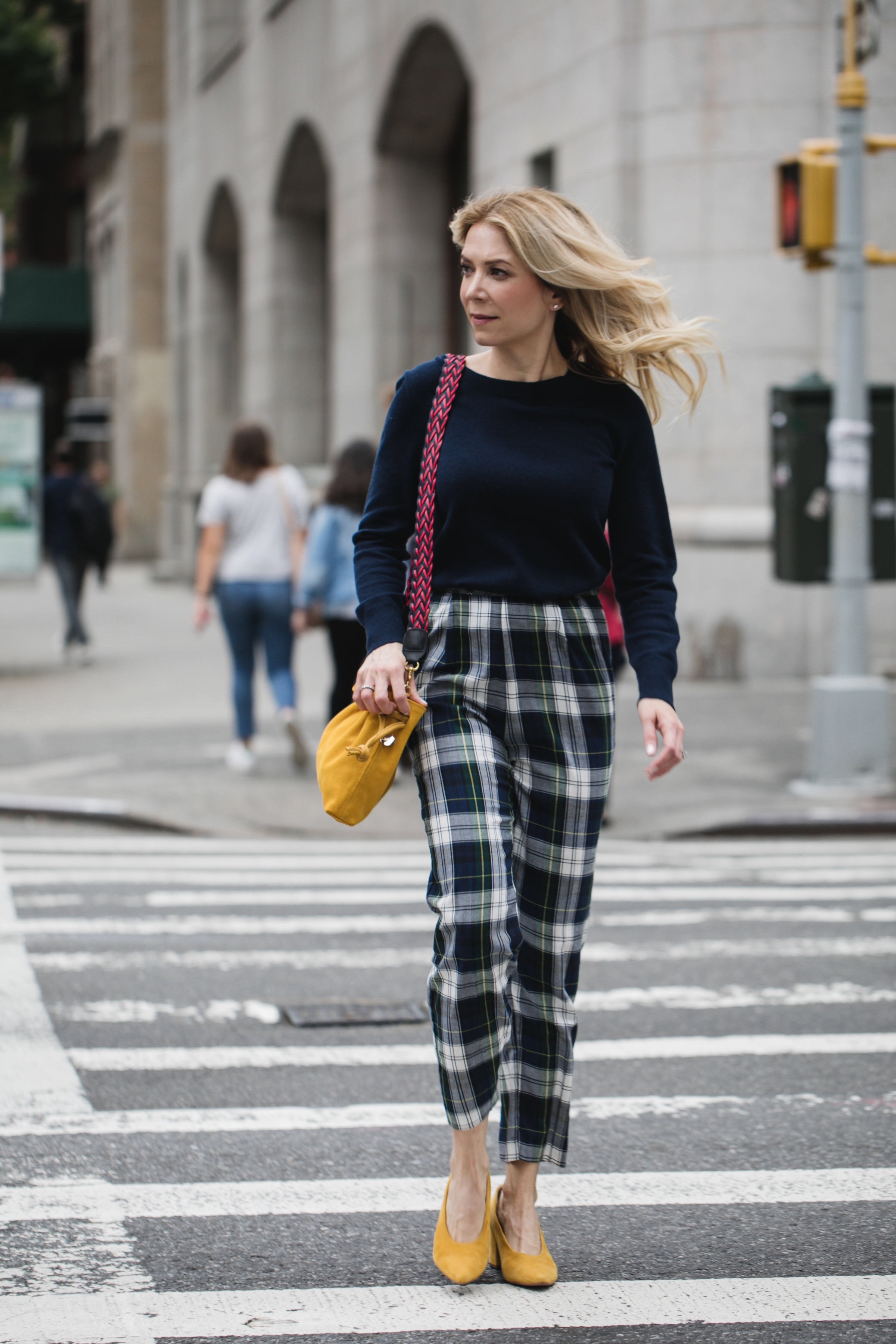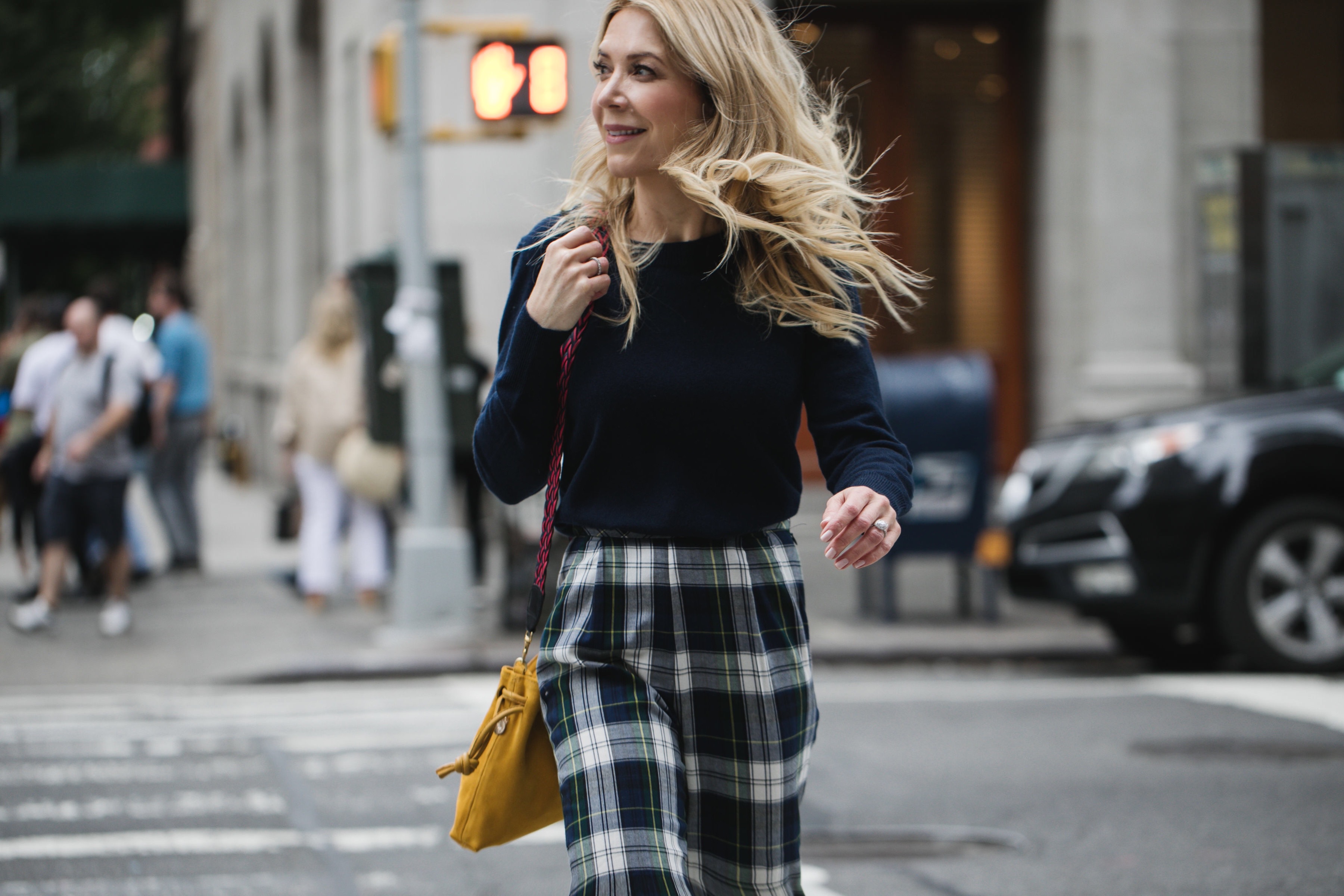 And just to add – this yellow Clare V bag has come in handy!  I have worn it so much, most recently in this post – it looks great with navy, red and dark green.
I hope you decide to get some plaid pants this fall.  It is a fun piece to add to your wardrobe rotation!
Thanks for reading!
xxxx
Laura
Photos by Lydia Hudgens