Coat: Zara | Linen shirt: Zara | Pants: Zara | Shoes: Zara
 I go back and forth on shopping at Zara.
The pros with Zara are that you can always find things on trend and for a great price.  I don't know how they do it, but they are FAST – they almost instantaneously produce pieces just as they are becoming trendy – there is literally no delay between the start of the trend and Zara's take on it.  BUT the major con with Zara is that you often see yourself coming and going in the street.  I have bought dress after dress at Zara only then to see a mirror image of myself passing me on Fifth Ave (I always say "Nice dress!" but inside I am cringing).  And if the piece is too trendy, you just want to get rid of it after one season.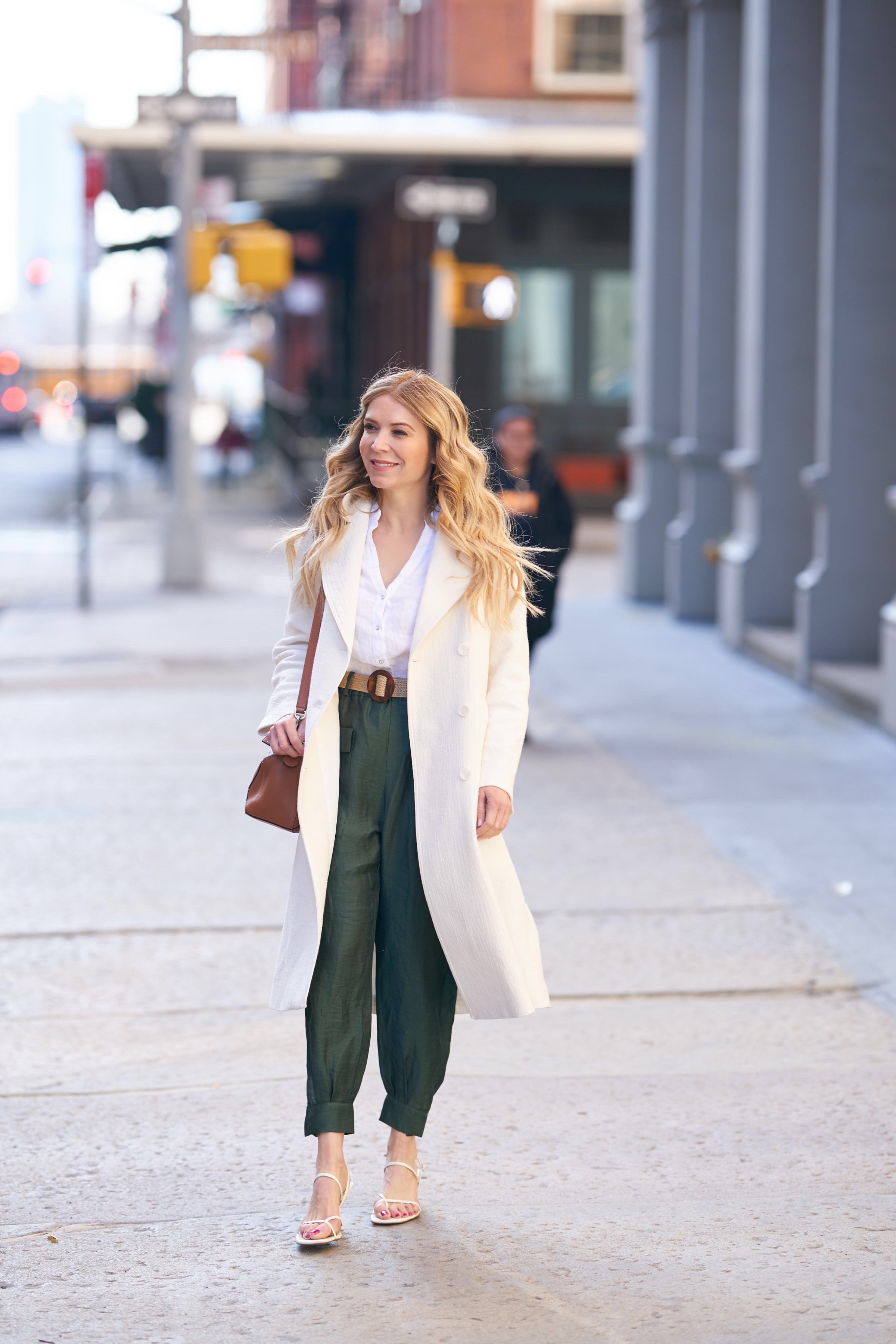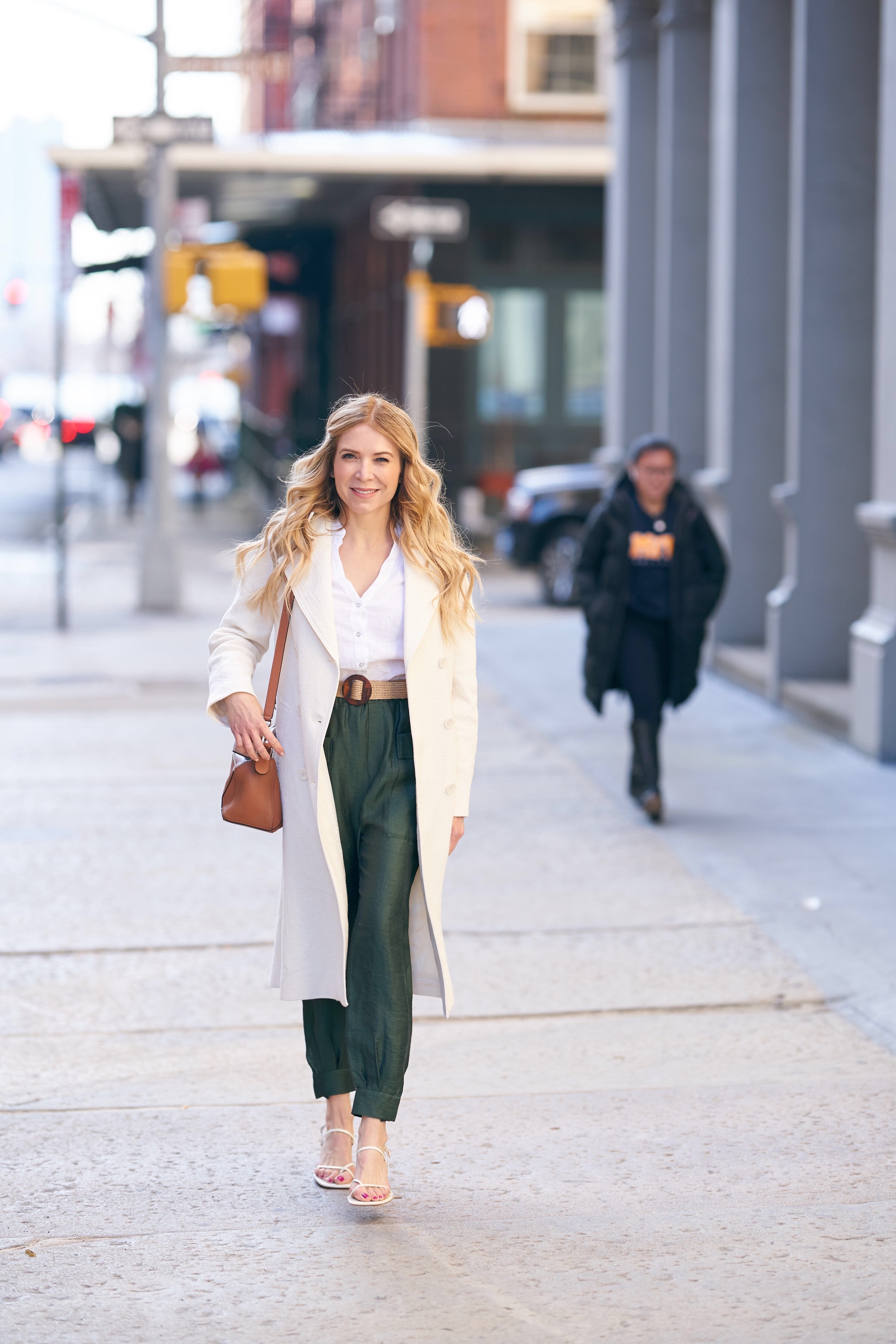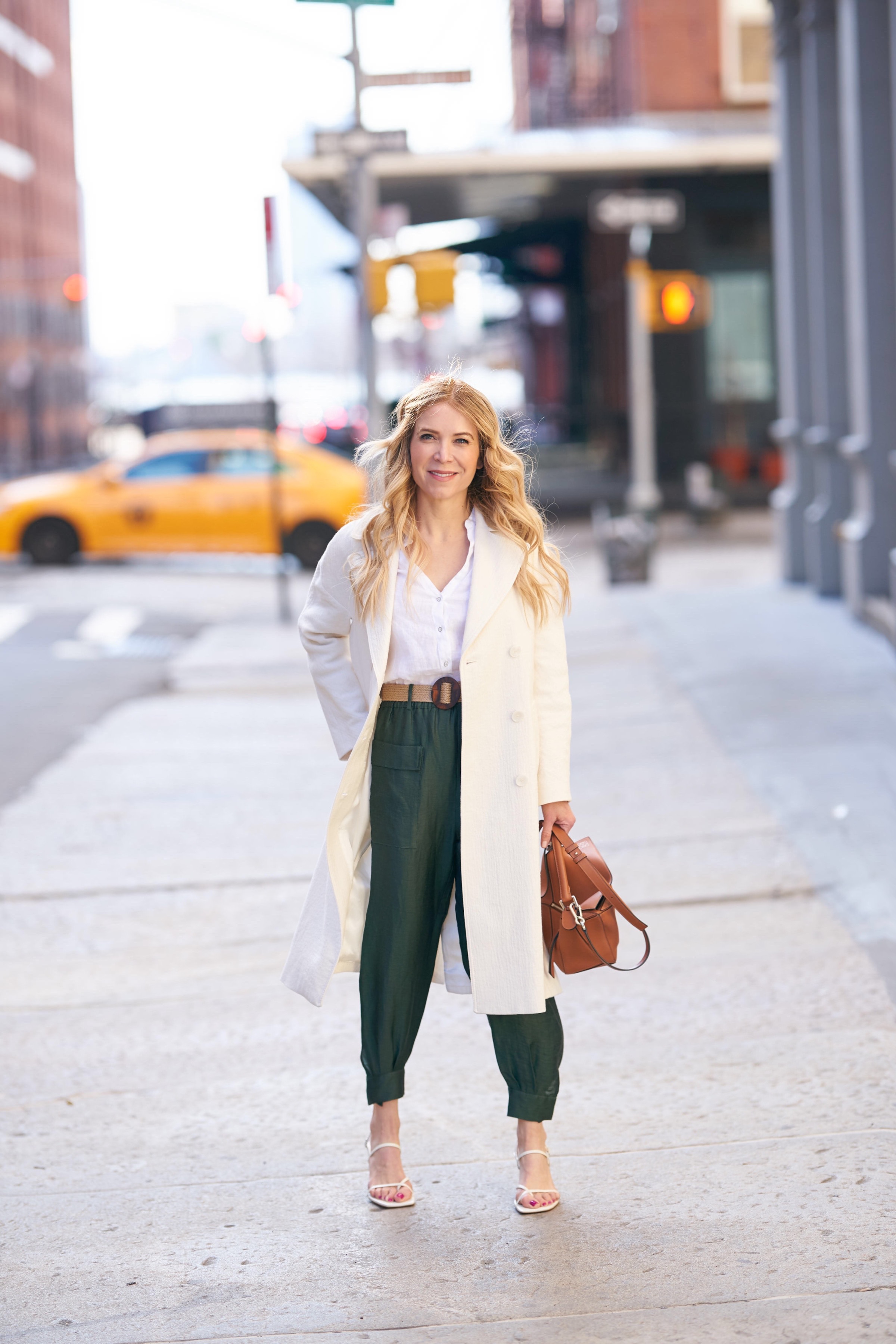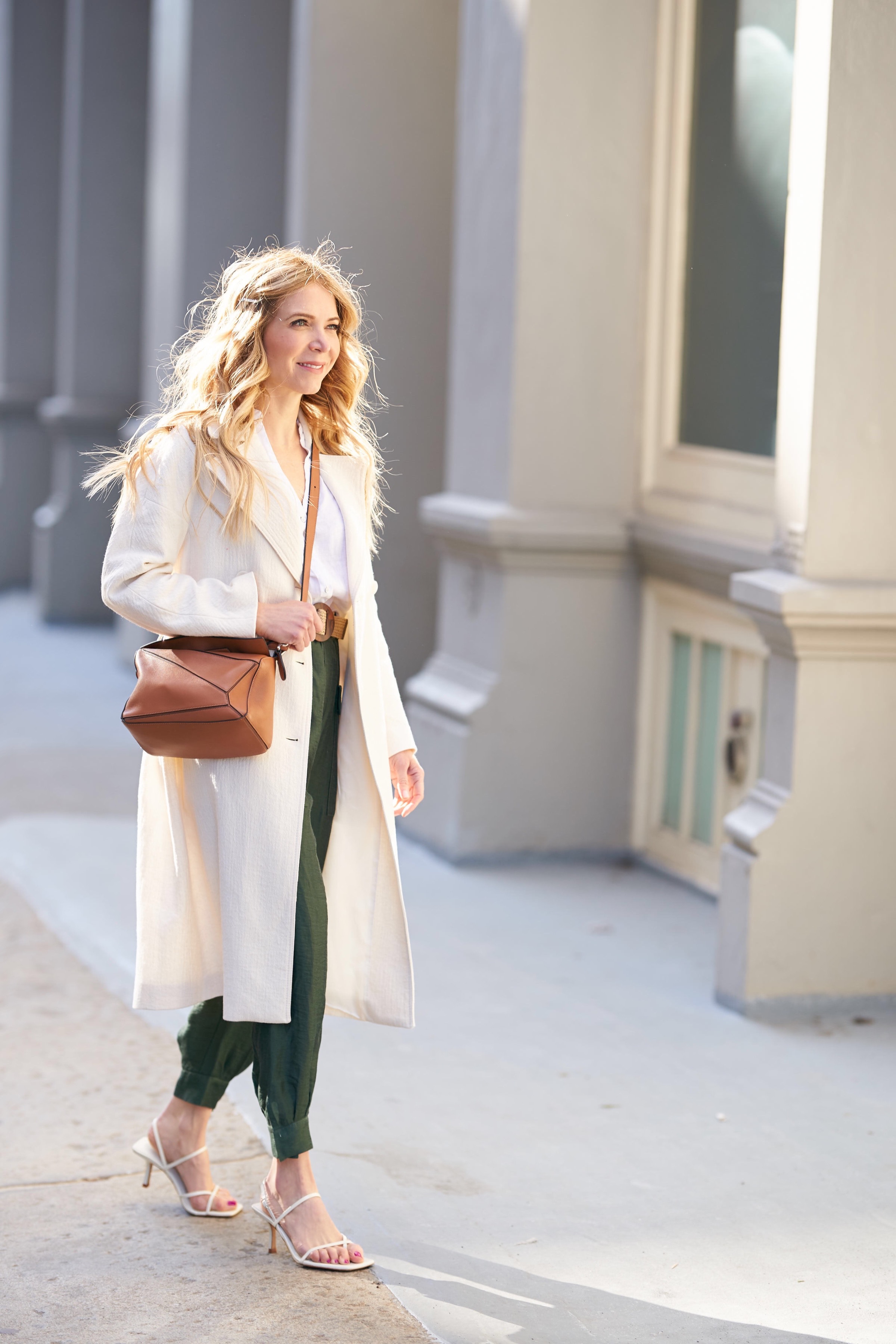 The best Zara finds are classic ones you can wear season after season!
I love trends, and I love not spending a fortune on them, but the best Zara pieces are those that are more classic, that you can mix and match over several seasons.  Like the pieces in this post:  even though the pieces together definitely nod toward the current safari look trend, each piece in and of itself is classic and can be worn year after year with other things too.  Take the white linen blouse – it falls at the perfect hip length and is fitted without being tight (I got a small).  It goes with everything – I wore it in this post recently for a totally different look.  And the trench.  I got this long cream trench in February and literally have been wearing it every day.  It goes over everything and is so flattering!  I will have the trench and the blouse for a long time.  I love the linen pants too, I think they will be great this summer with a tank top and sandals!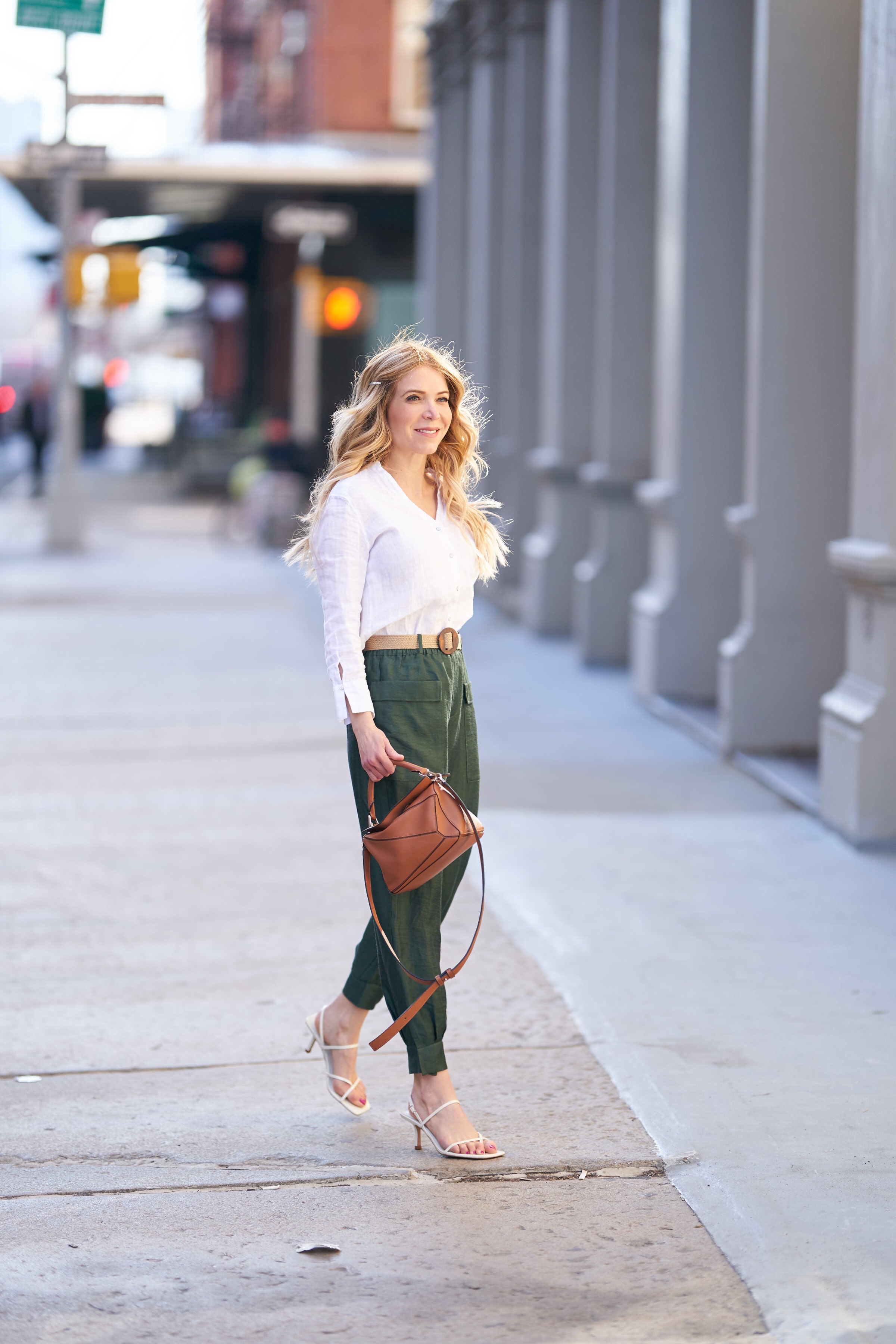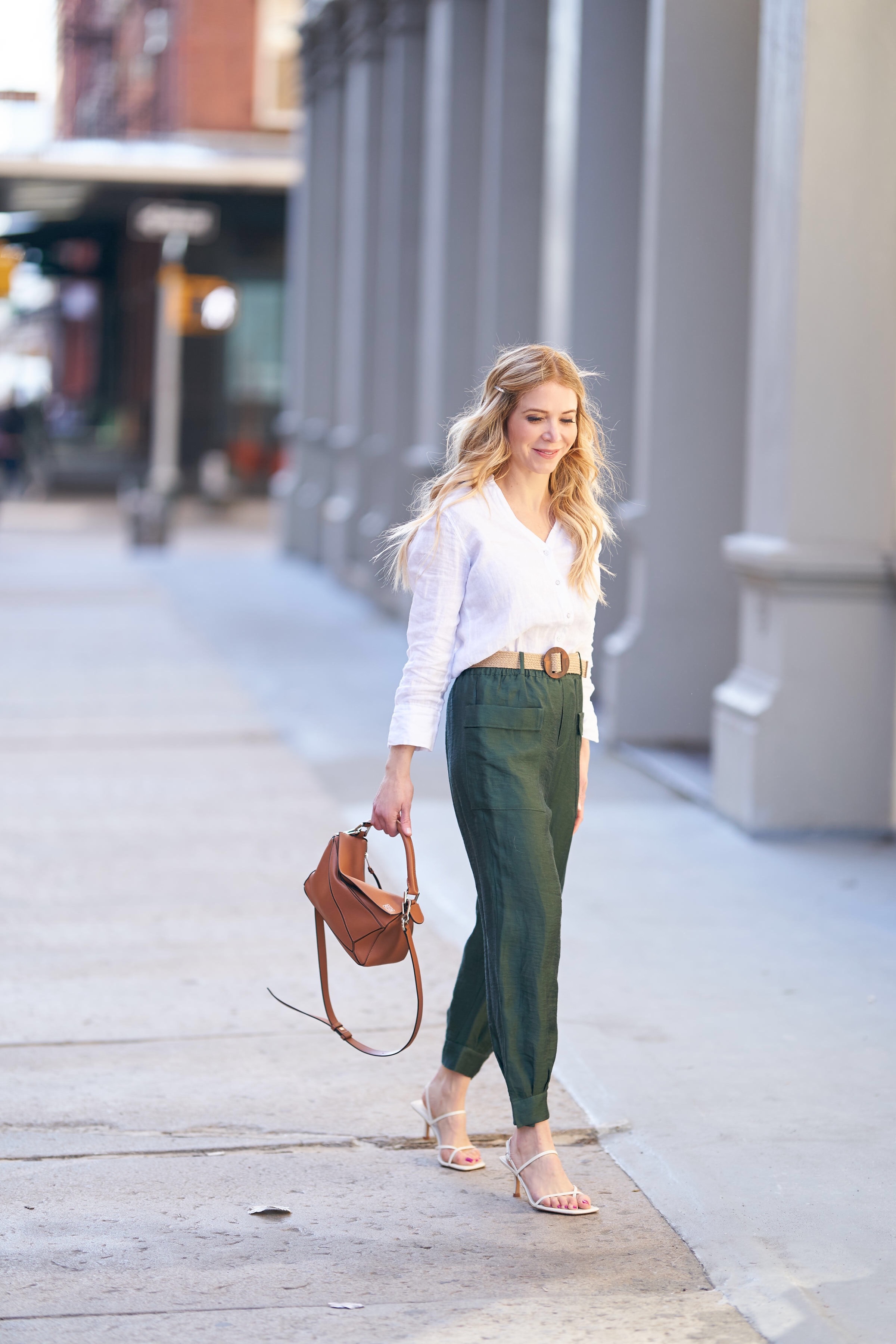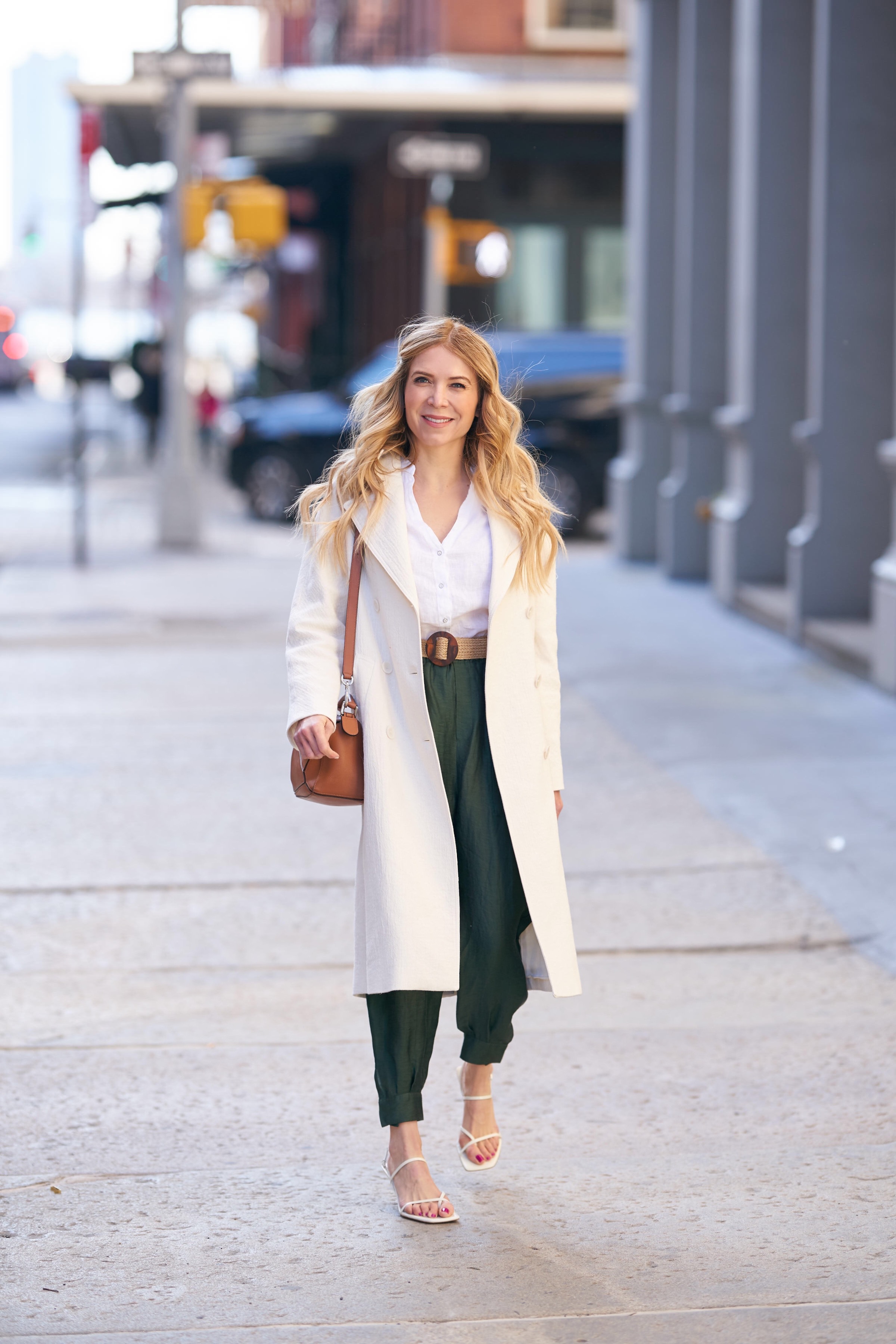 We are in California for the next few days for the long Easter weekend.  It is such nice weather here!  No humidity and about 75 degrees and sunny.  I am telling you, no one EVER moved to New York for the weather!  LOL.
Have a great Thursday!  Thanks for reading!
xxxx
Laura
Photos by Mike Kobal