Blouse: & Other Stories | Skirt: & Other Stories | Shoes: Christian Louboutin | Bag: Chanel via The Real Real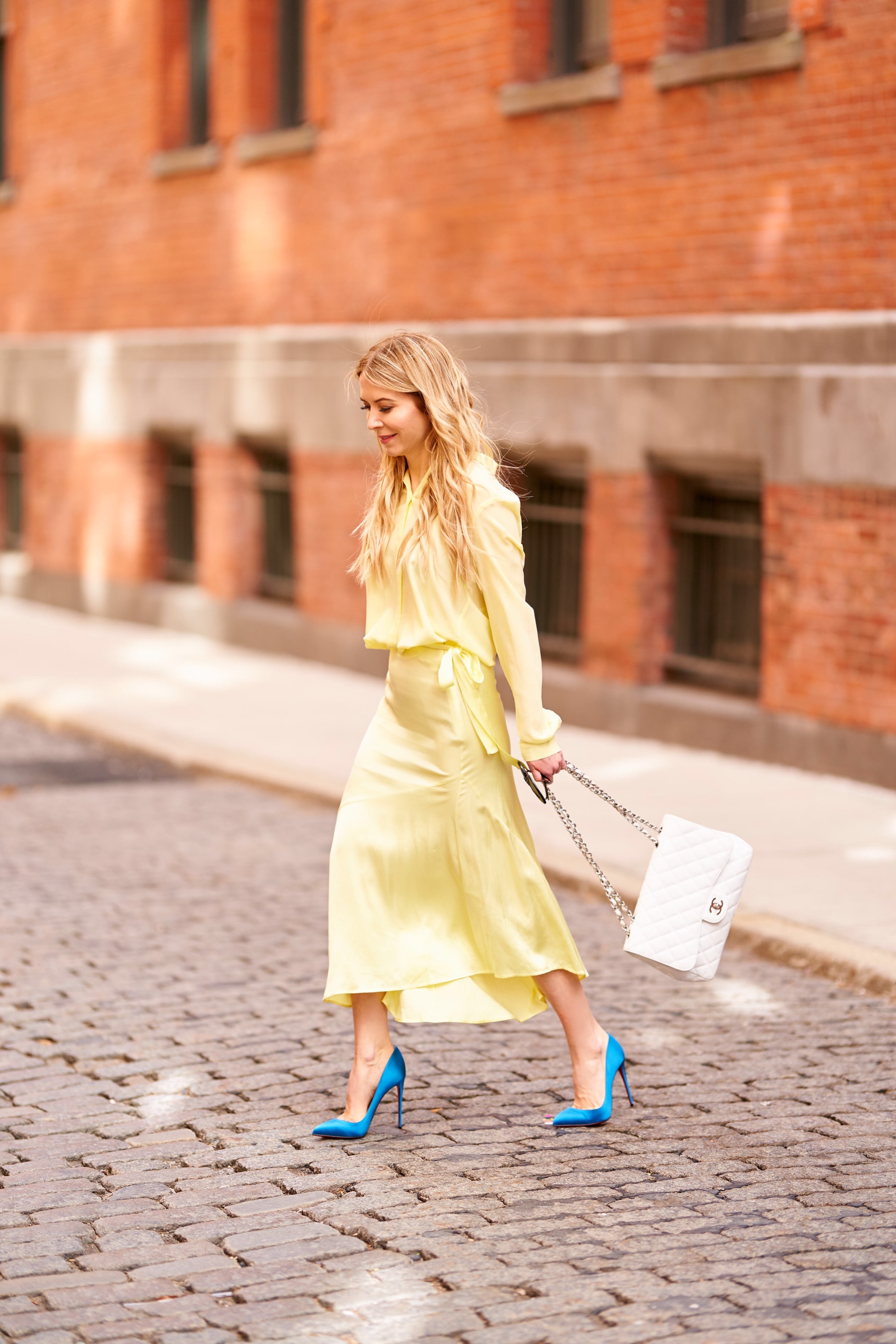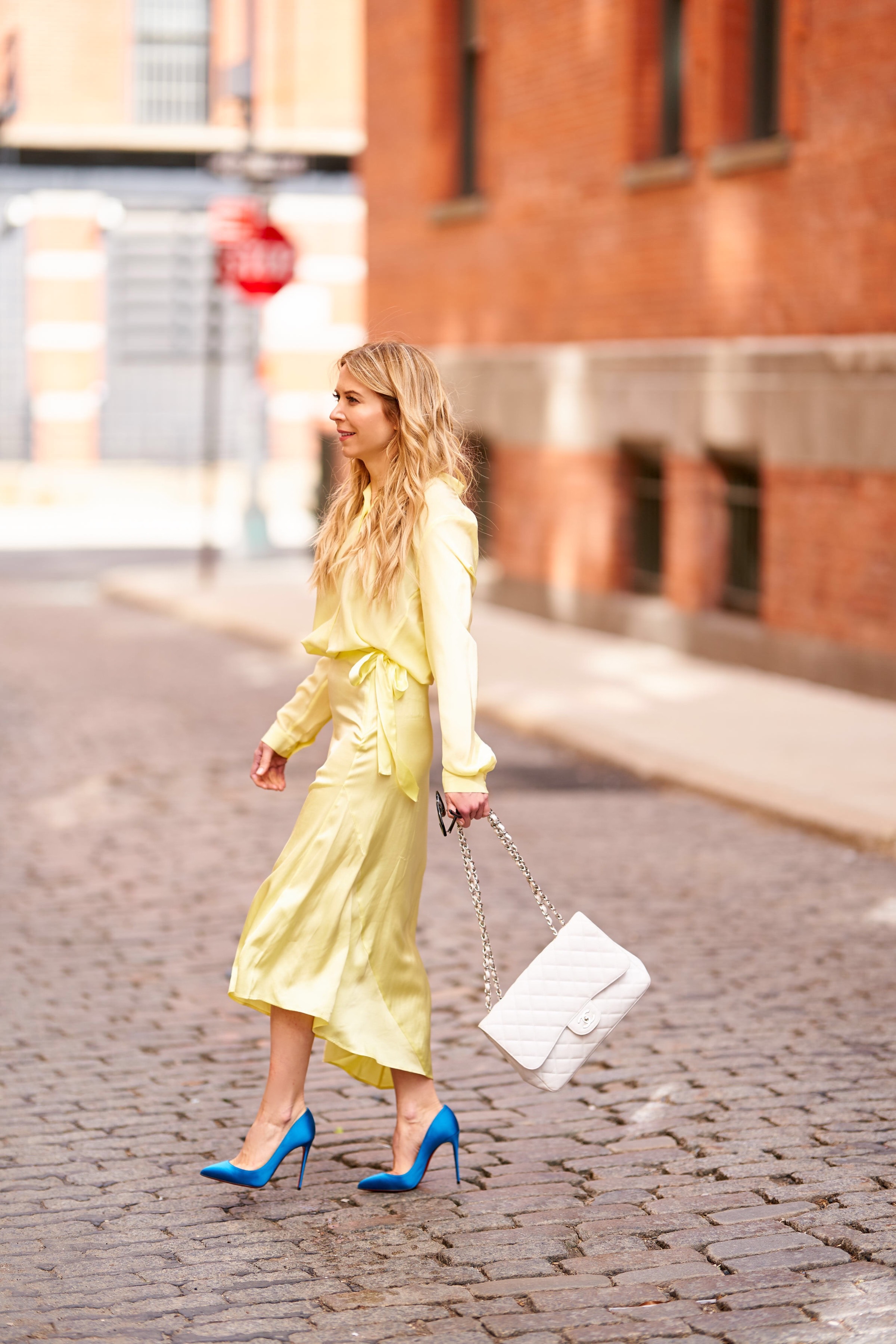 This outfit makes me think of sunshine and lemons!  I love yellow!  It has always been one of my favorite colors, both for clothes and in general.  And it is a huge trend for spring/summer 2019!  The shops are full of all shades and hues of marigold, lemon, buttercup, and neon yellow – it's everywhere!  And that's just fine with me!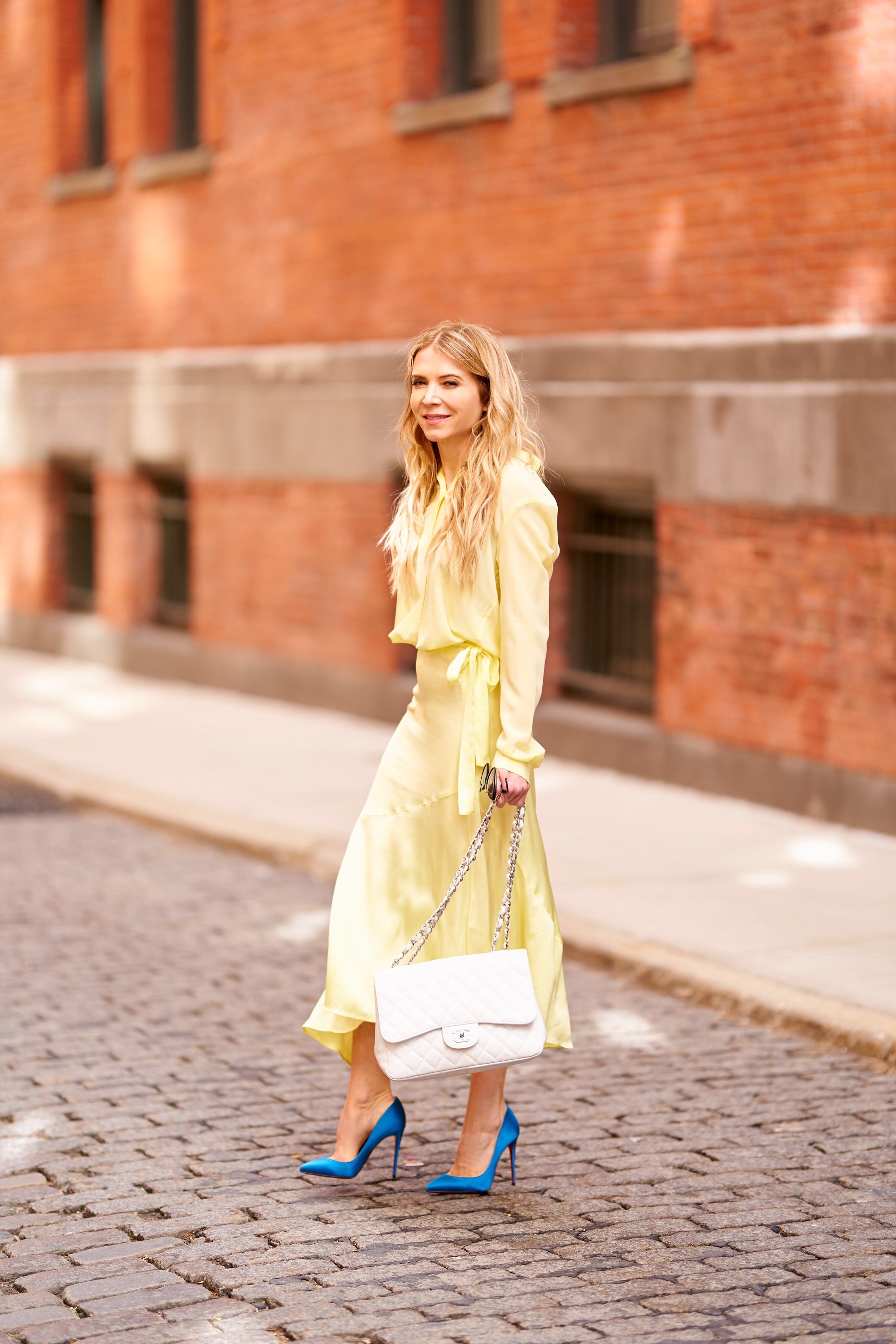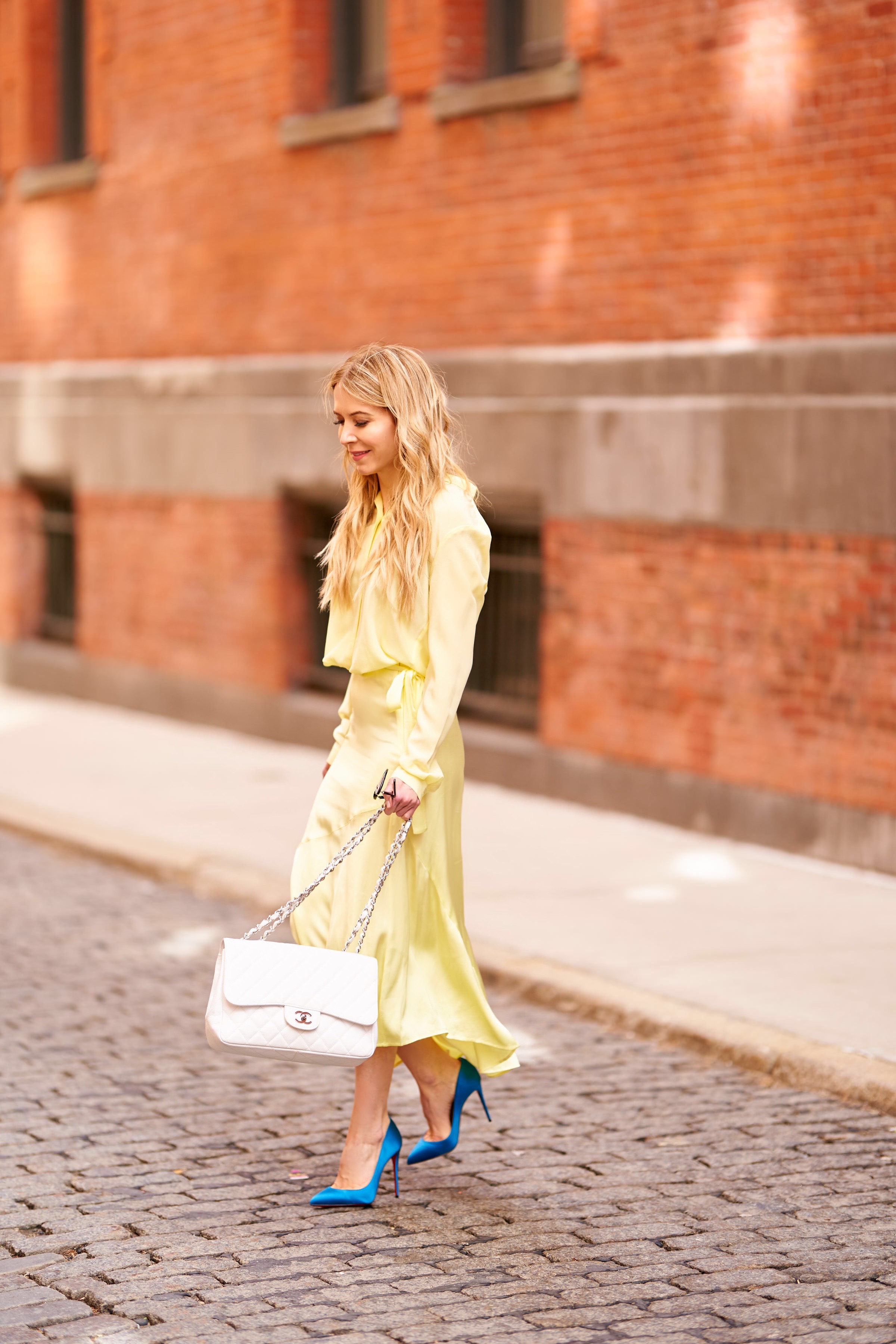 As you may know, I'm a huge fan of & Other Stories, who makes the yellow silk blouse and satin skirt I'm wearing here!  & Other Stories is a clothing brand in the H&M family of brands; it is a little more upscale than H&M but still really affordable.  I went into detail about why I shop at & Other Stories last year in this post.  In a nutshell, I love it because 1) it is affordable, 2) you don't see yourself coming and going in the clothes, and 3) they re-issue the same styles in different colors year after year so if you buy something one year you don't feel like it is completely out of date the next year.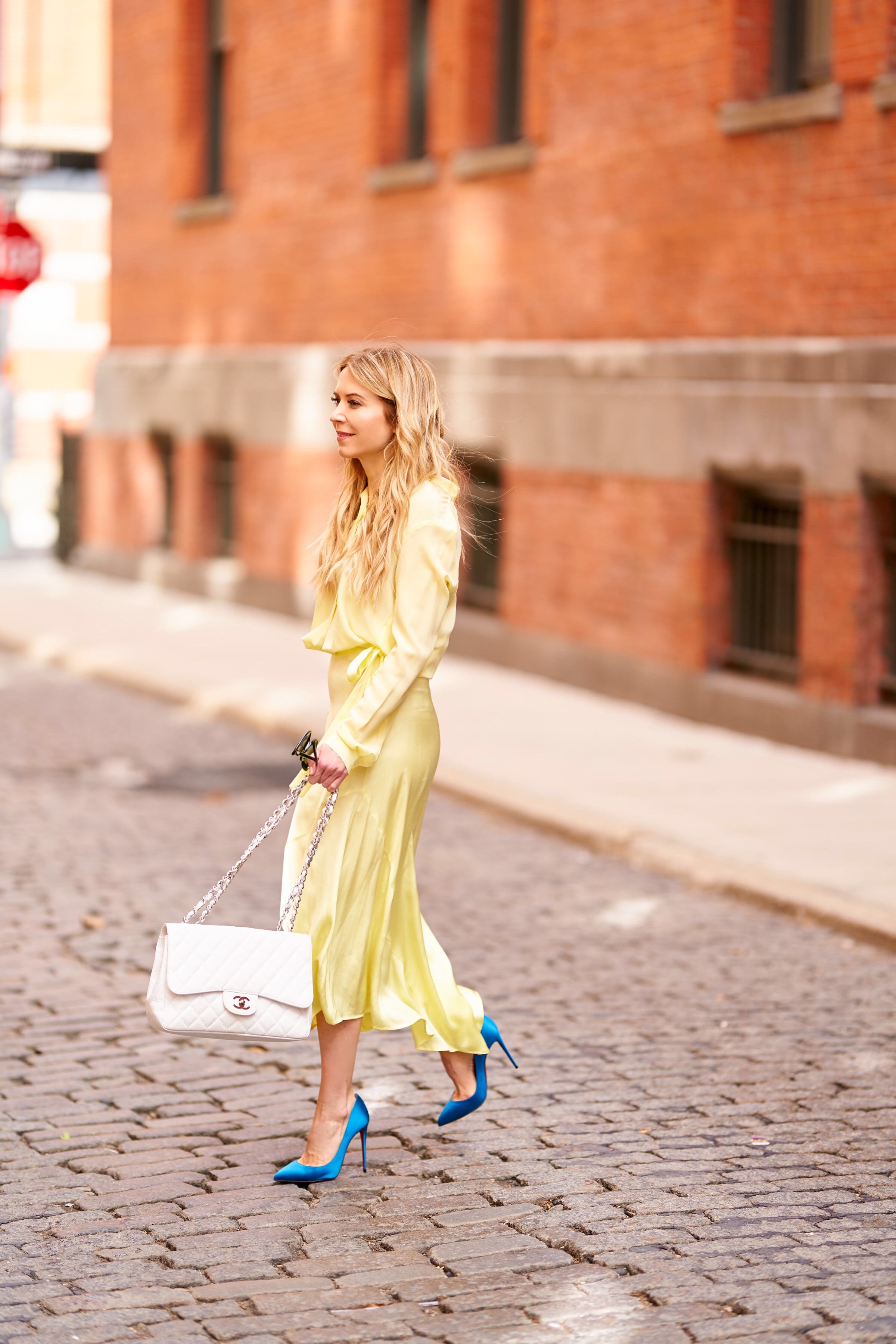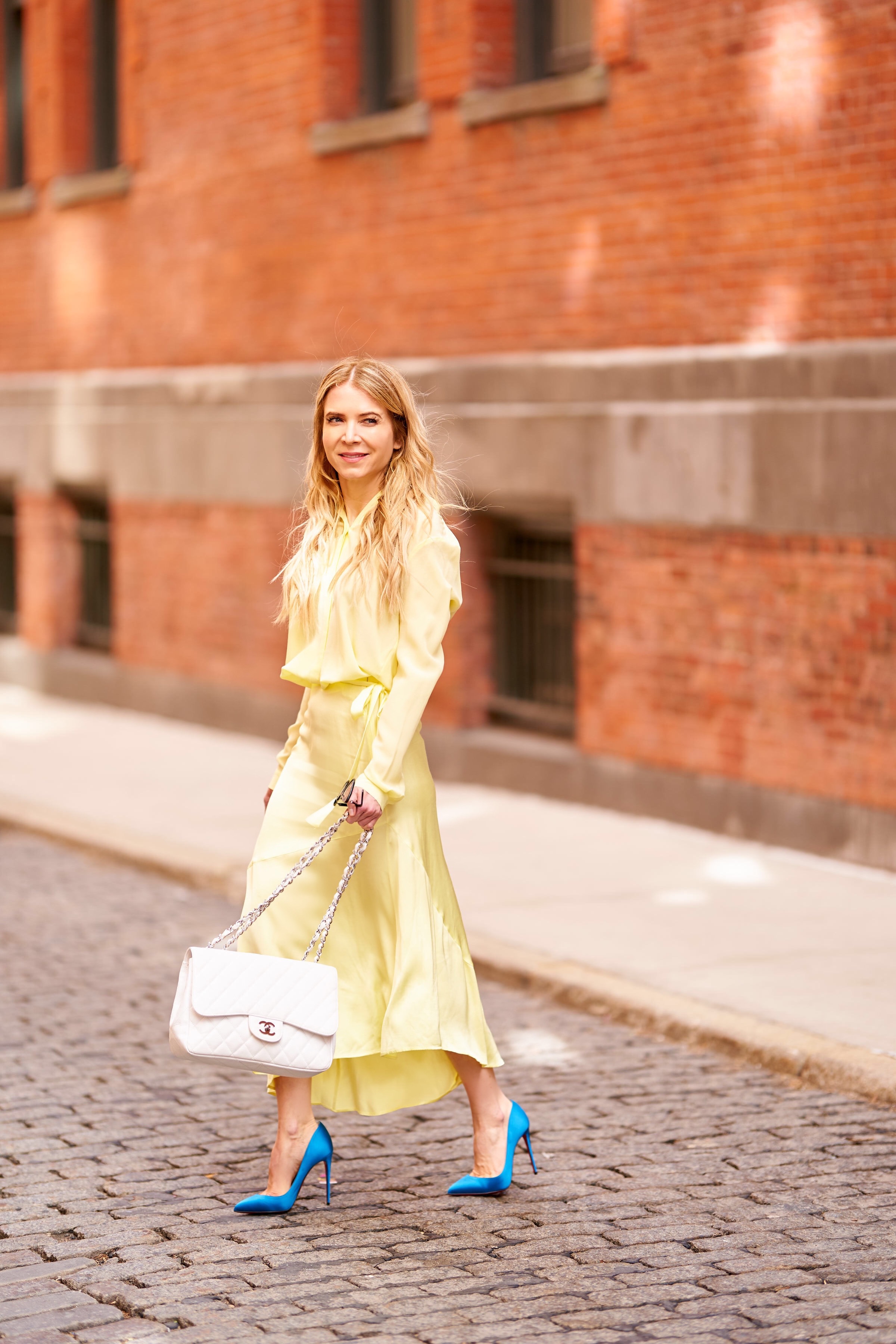 When I saw this lemon colored outfit I had to get it.  But I wouldn't necessarily recommend it.  Both the skirt and the blouse are very see through.  And the skirt wrinkles easily, and shows every bump and lump on your tummy, bottom and legs  – so you cannot be bloated at the time you wear it, and spanx might even be helpful!  So I'm not sure how practical it is, but I love the color so much especially the blouse and skirt together, and I decided to post it here.  And, I guess the point is that & Other Stories and all the shops do have a lot of gorgeous yellow pieces out there right now so if you are a fan of yellow like me, now's the time to scoop up some sunshine for spring!
Thanks for reading!
Laura
xxxxx
Photography by Mike Kobal
SHOP THE POST