Scarf: Balenciaga | Sweater: Everlane | Denim Skirt: Rag & Bone | Boots: Jeffrey Campbell |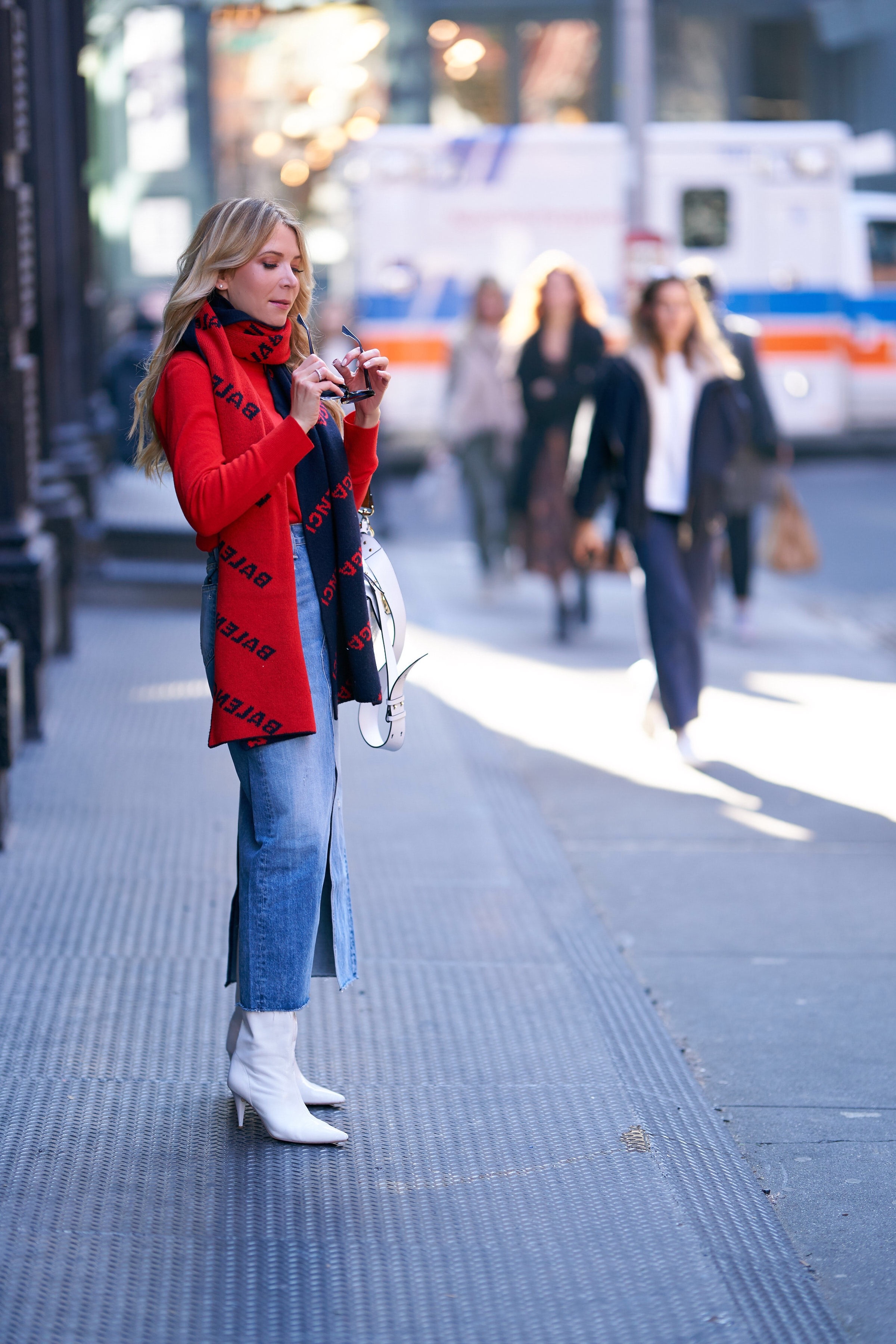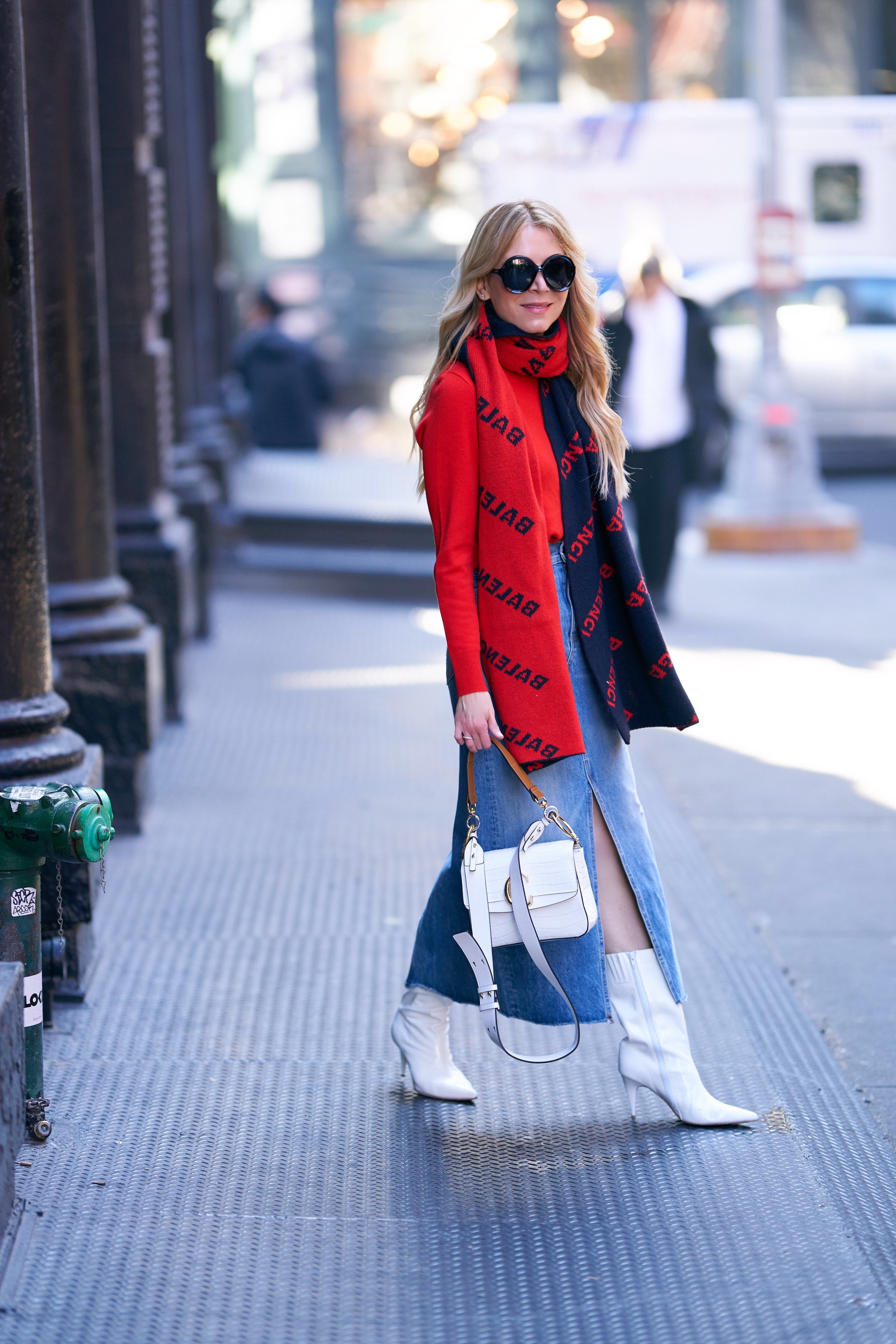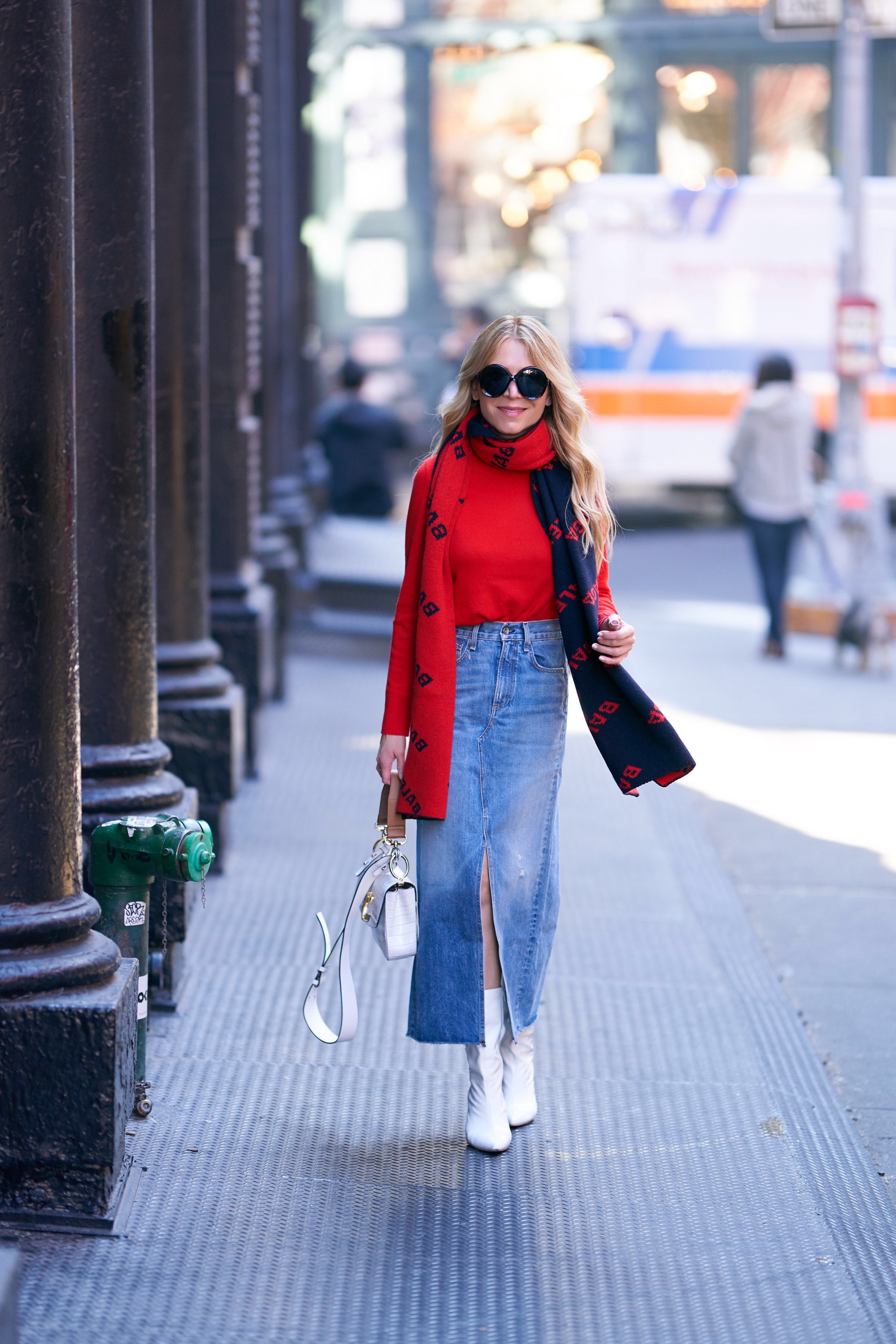 Jumping into "logomania" with a scarf…
I have to say I am becoming a bit of a fan of "logomania".  I talked about this trend, how designers are splashing out their names and logos across their pieces more and more these days, in this post.   Of course you don't want to go too crazy with logos on everything you wear but a little of it is fun.  And one of the best ways to jump on the logomania trend is with a scarf!  I got this reversible Balenciaga one recently, and I love it because you can wear red with blue writing on one side, or blue with red on the other.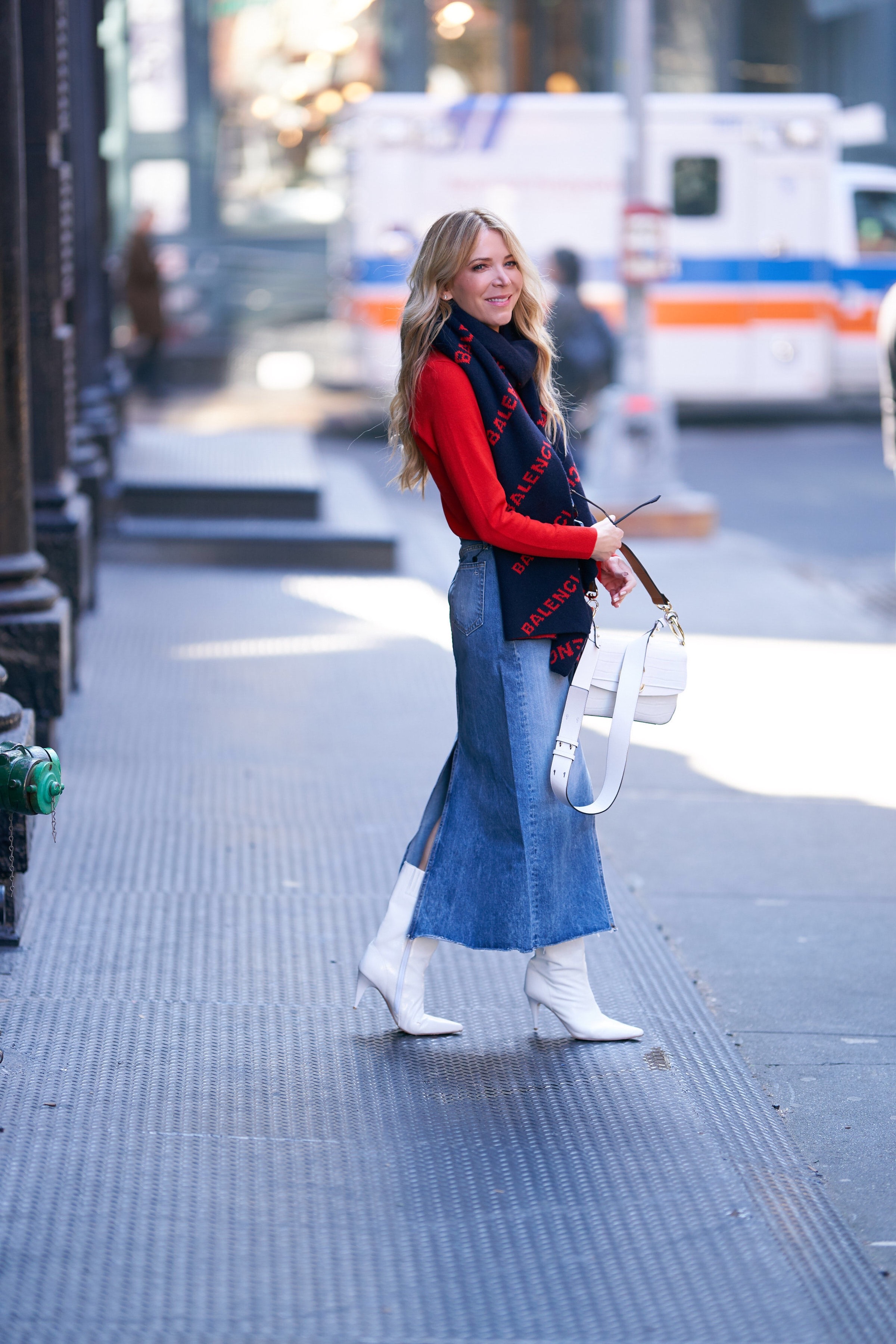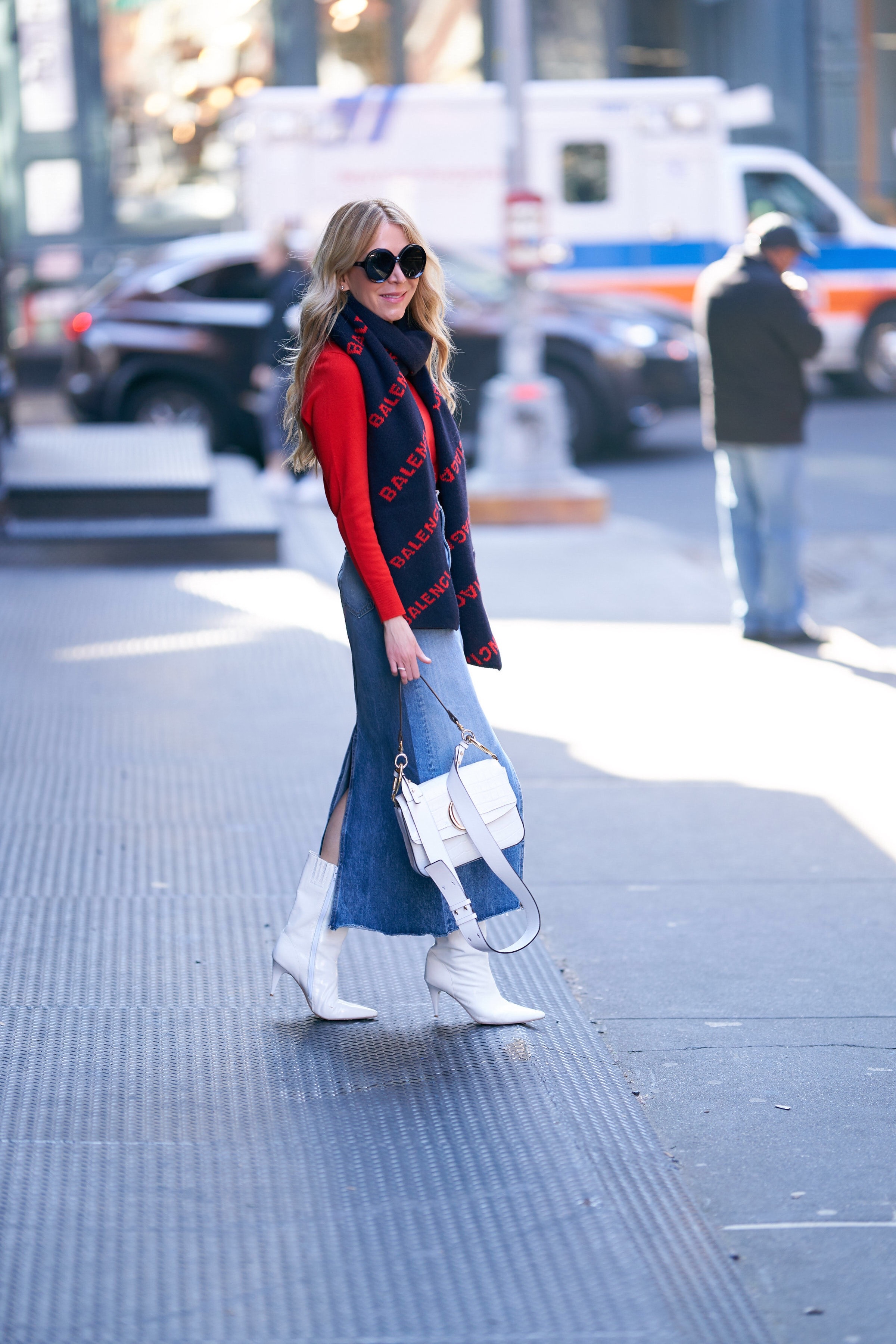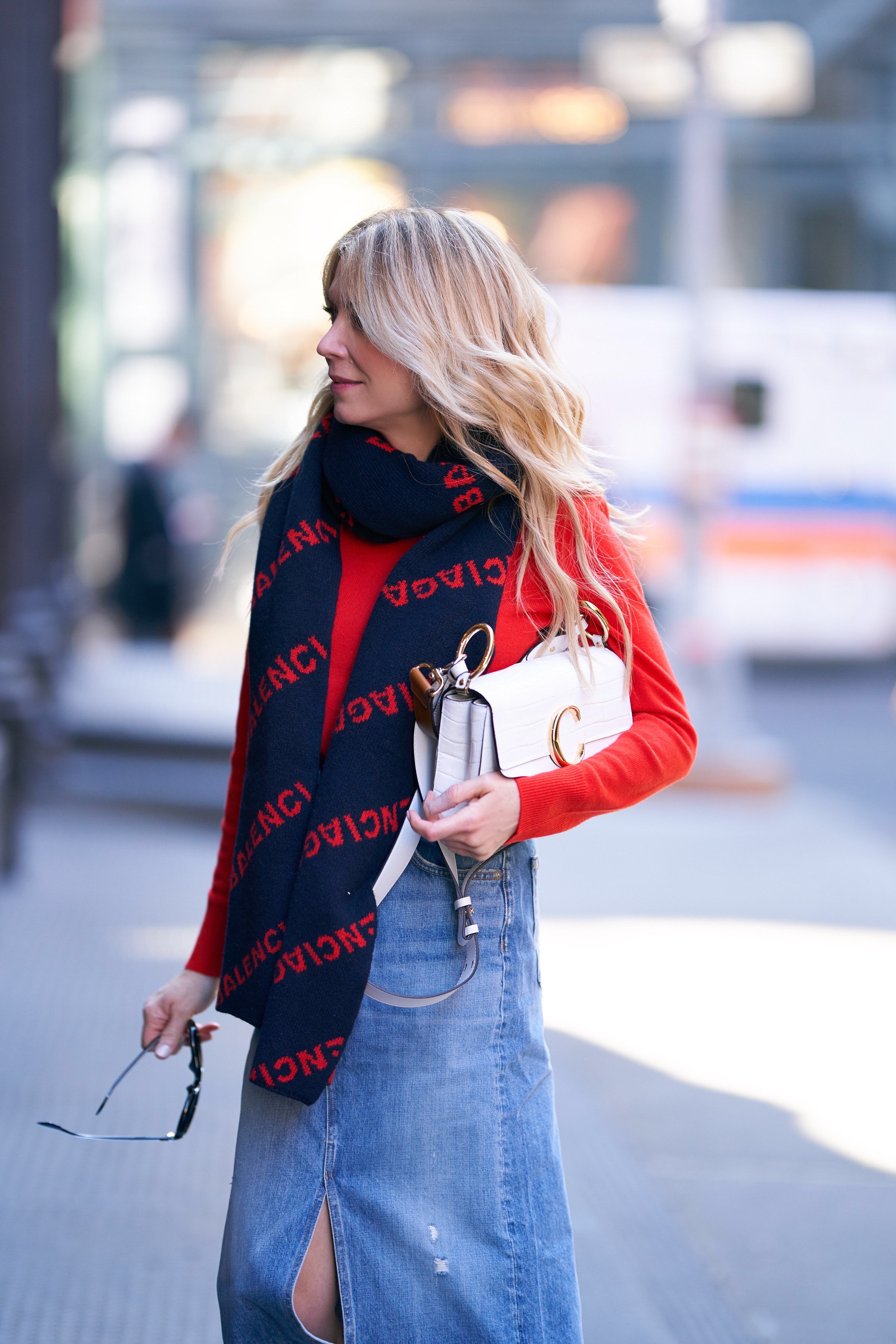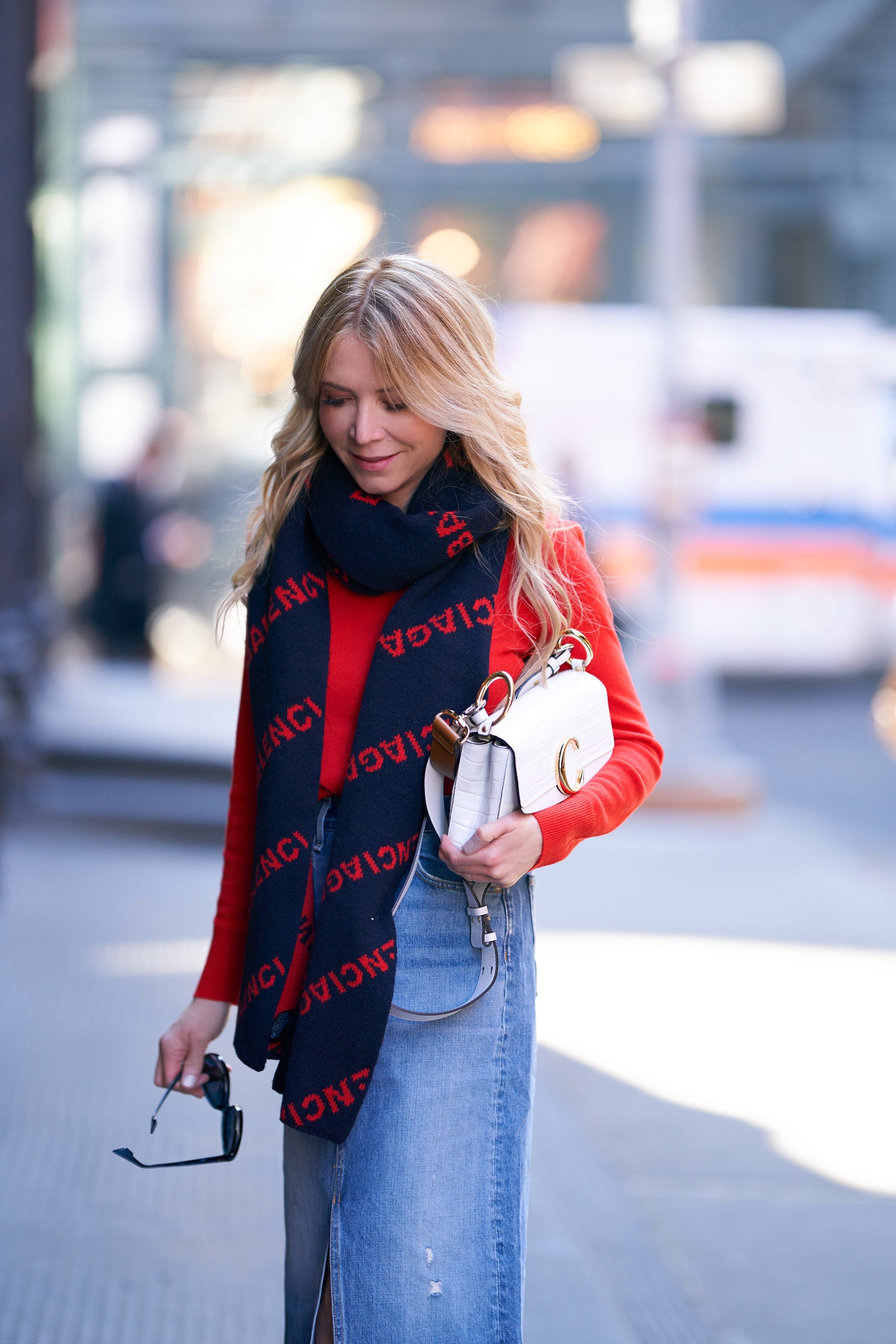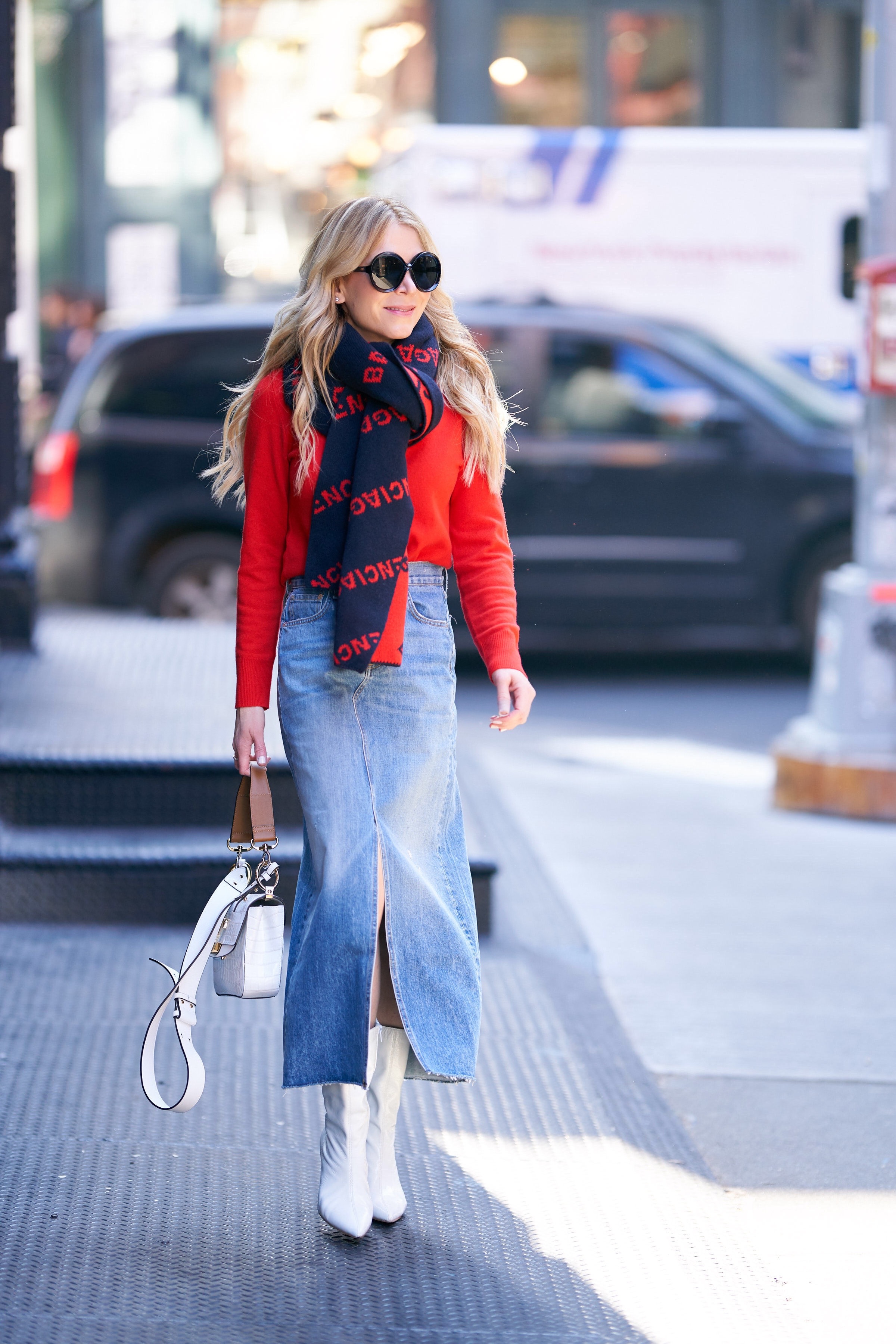 So may fun silk scarves out there for spring now too!
It is still cold enough in New York City to make a wool scarf necessary, but I realize it is starting to be more spring-like in other parts of the country.  In that case, there are a bunch of silk logo-mania scarves you can buy to spruce up your jeans and t-shirt as it gets warmer, or to wear with a trench coat!  I always love a good silk scarf, 3 seasons out of the year.  I've linked a bunch of both silk logo-mania scarves here: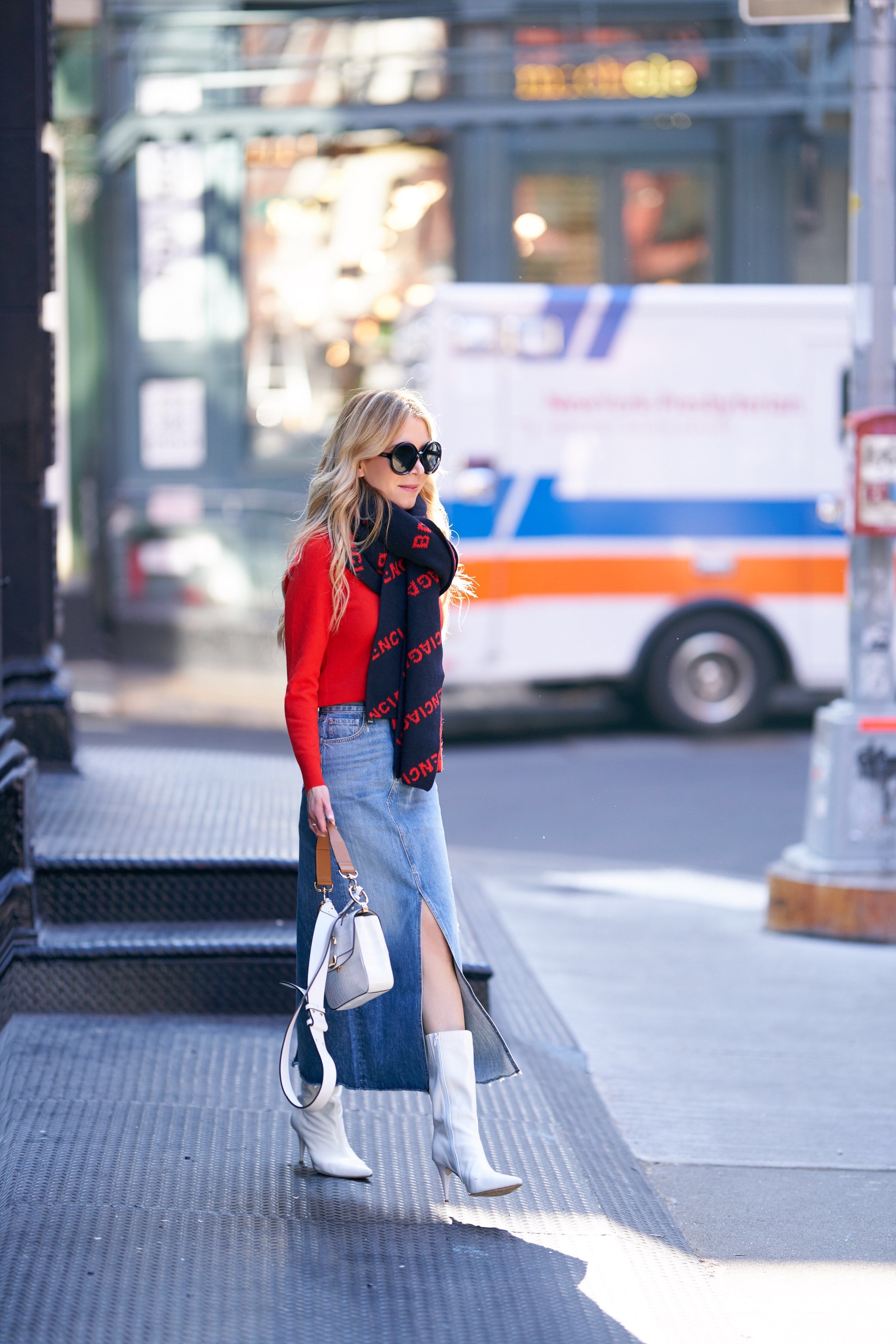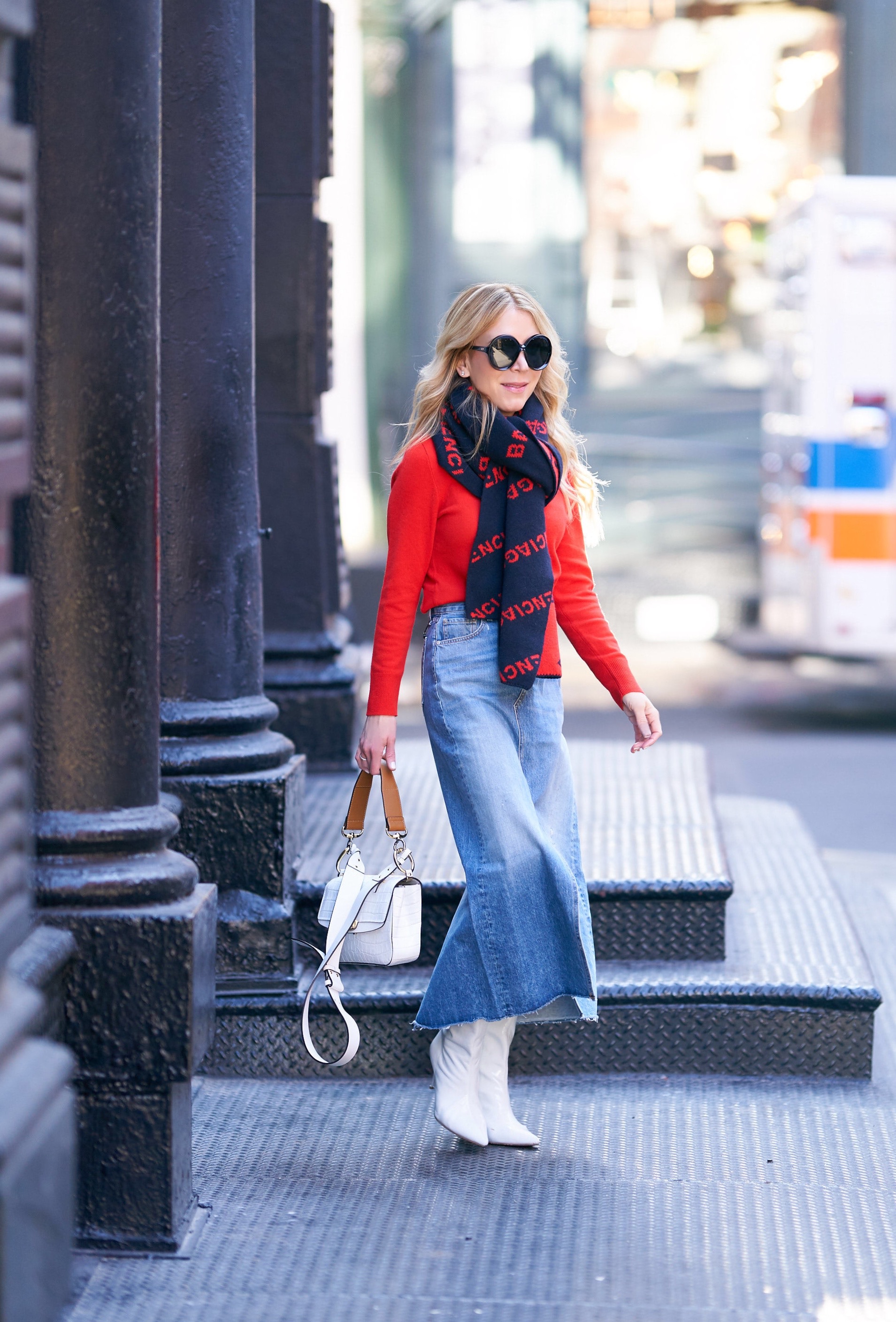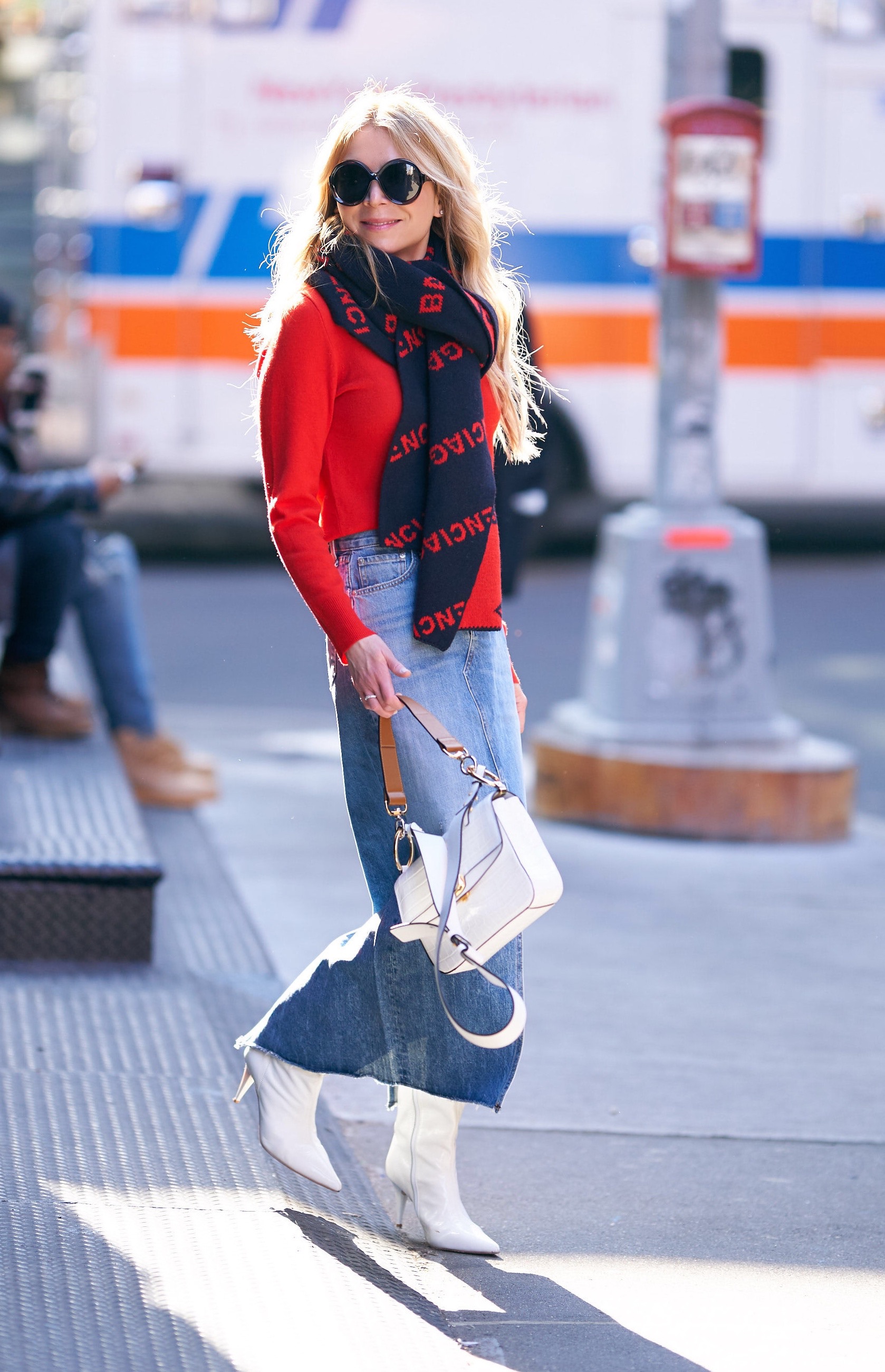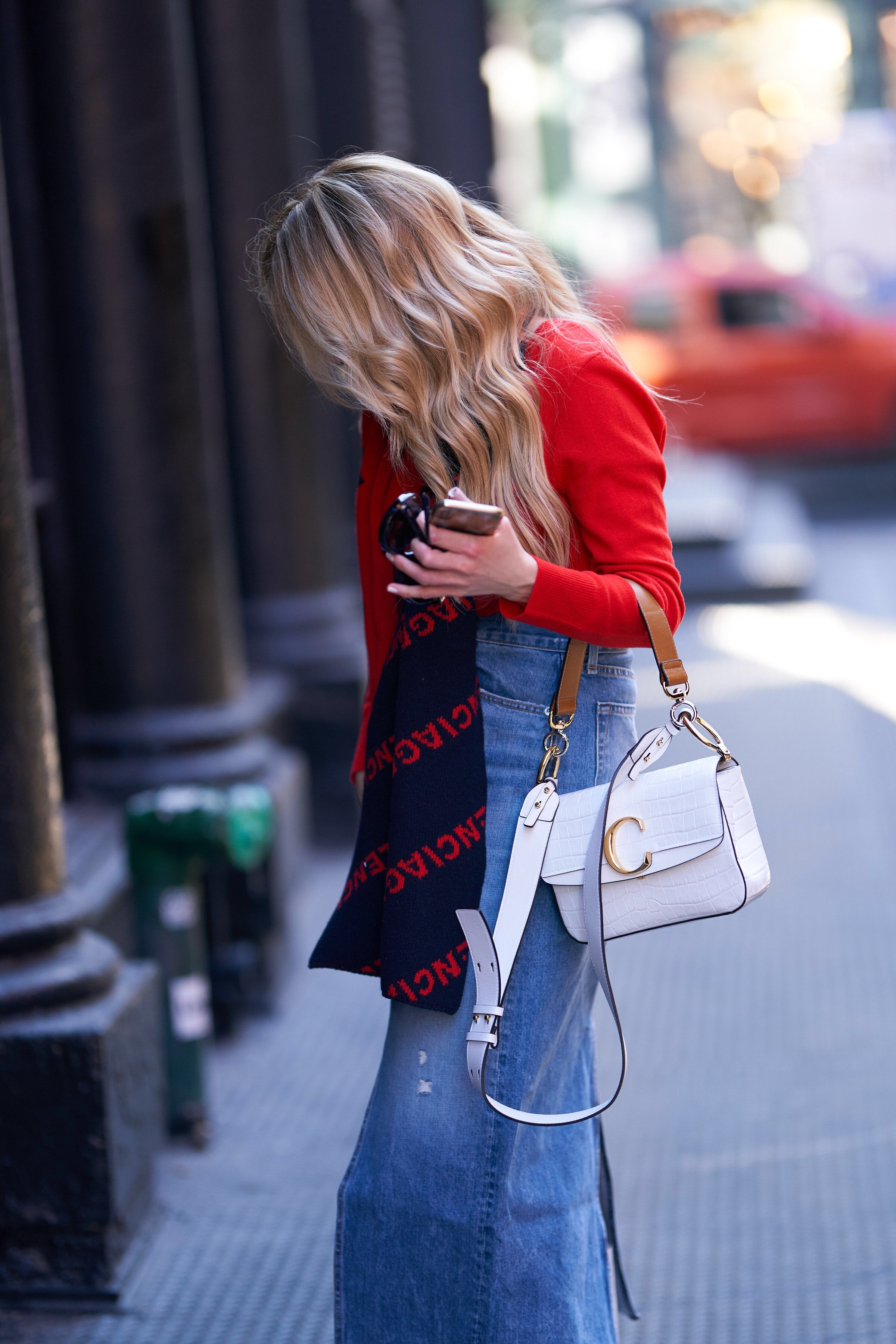 I've got to keep this one short because I am in Charleston, South Caroline with the family for the long weekend!  It is such a beautiful city and the food is amazing!  It is our first time here.  We arrived on Friday and walked so much yesterday.  We also went on a carriage tour through some really beautiful streets, and did a house tour.  Today we are heading 20 minutes out of town to go on a plantation tour!  I have always wanted to see a plantation, so I am so excited!  As I get older, I love sightseeing more than I used to when I was younger.  I am turning into my mother!  Haha!
Thank you for reading!
xxxxx
Laura
Photography by Mike Kobal
SHOP THE POST