Dress: LoveShackFancy | Sweater: LoveShackFancy | Boots: Jeffrey Campbell | Bag: Shrimps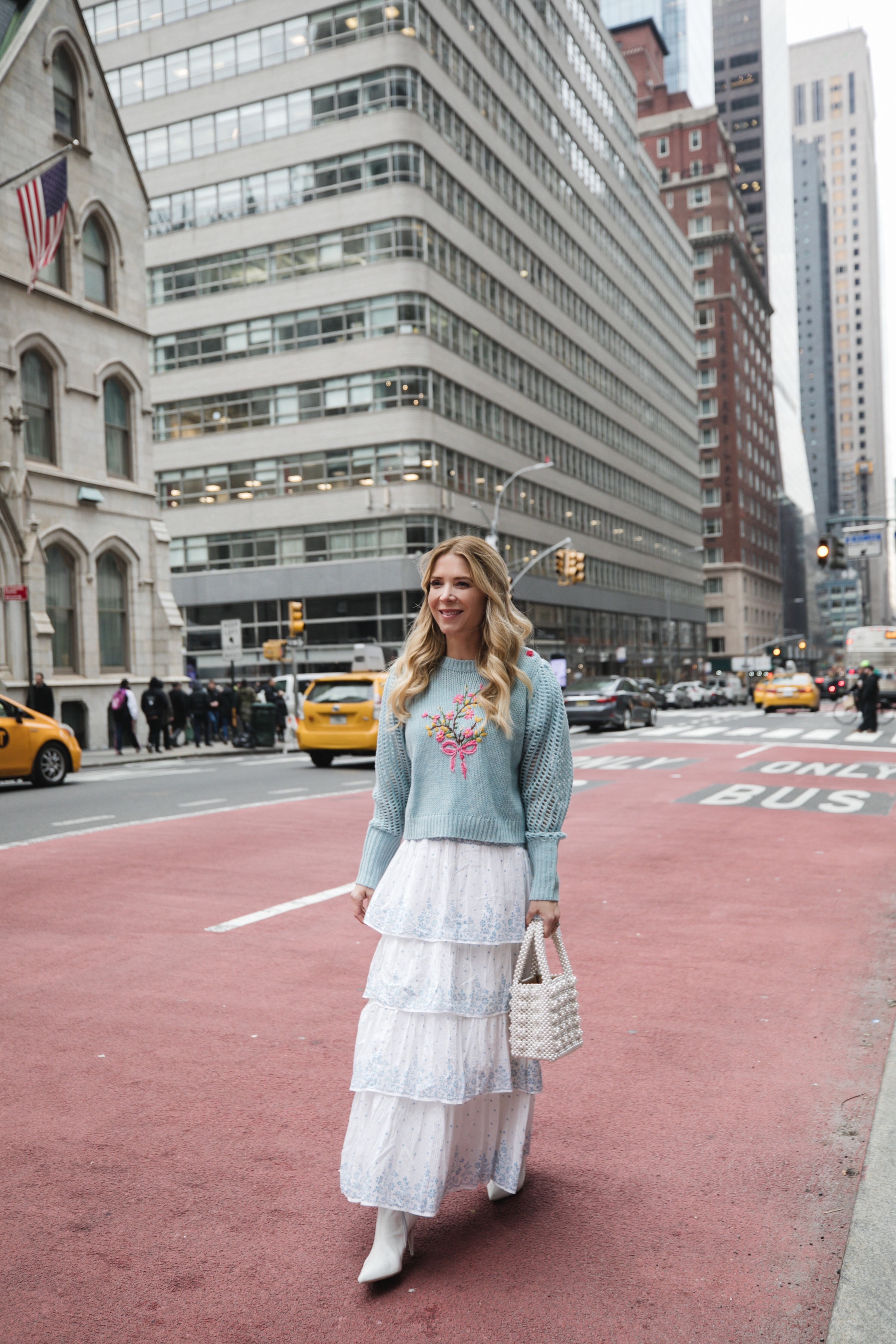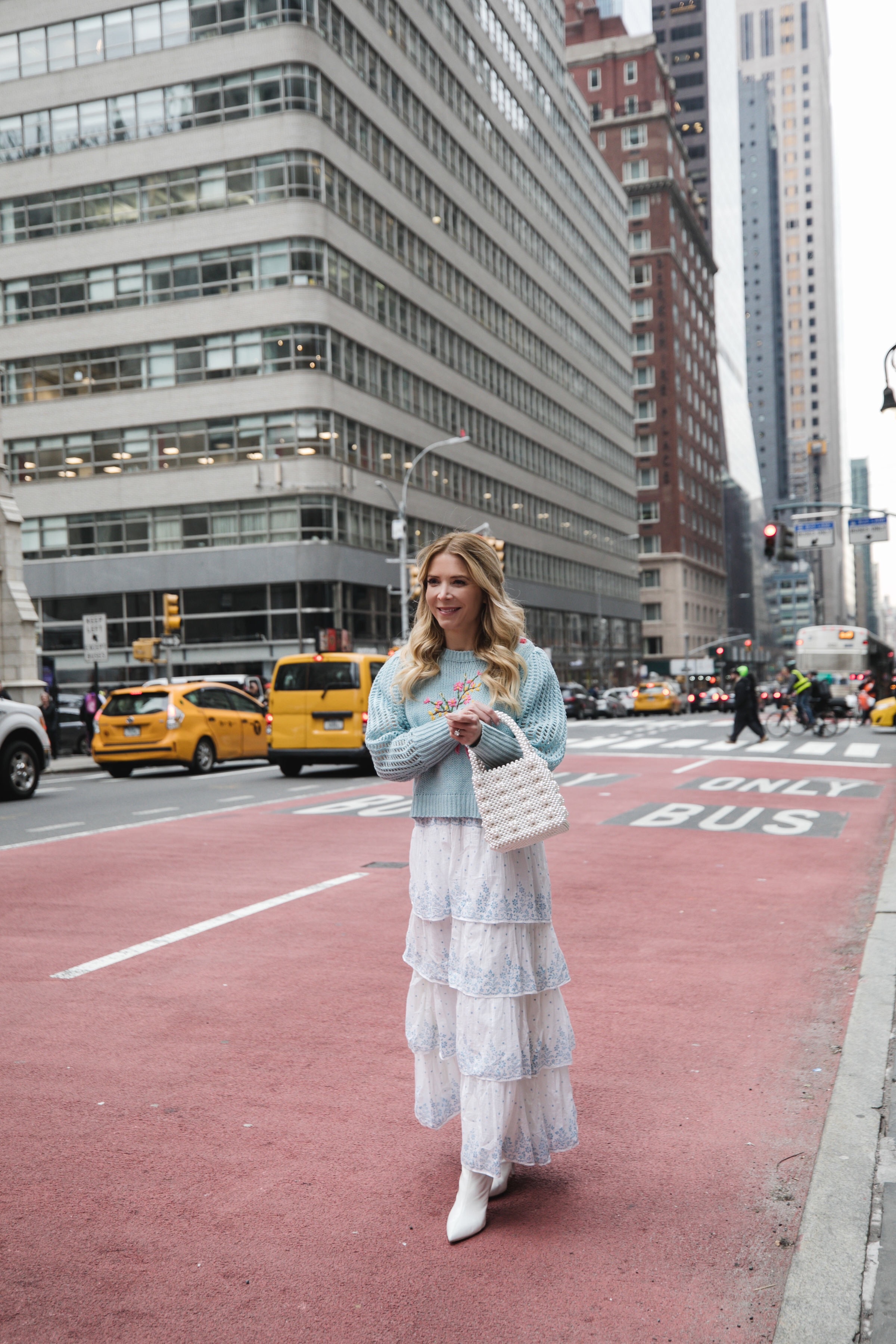 What is your true style?  I think the answer to this is what do you feel most comfortable wearing!  (I am not talking about t-shirts and sweatpants by the way that is not the kind of "comfortable" I mean haha!)  For me, I feel most comfortable wearing long more loose fitting dresses preferably with some kind of ruffle – and I love pastels or a springtime color palette.  Floral prints, white broderie anglaise, any soft pretty details like that get me every time.  I also love boho styles.  This is what I gravitate toward.  This outfit by one of my favorite brands LoveShackFancy pretty much includes every element of what I love to wear.  A long ruffled dress, with a warm pretty sweater over the top.  Bringing a bit of springtime into the depths of winter!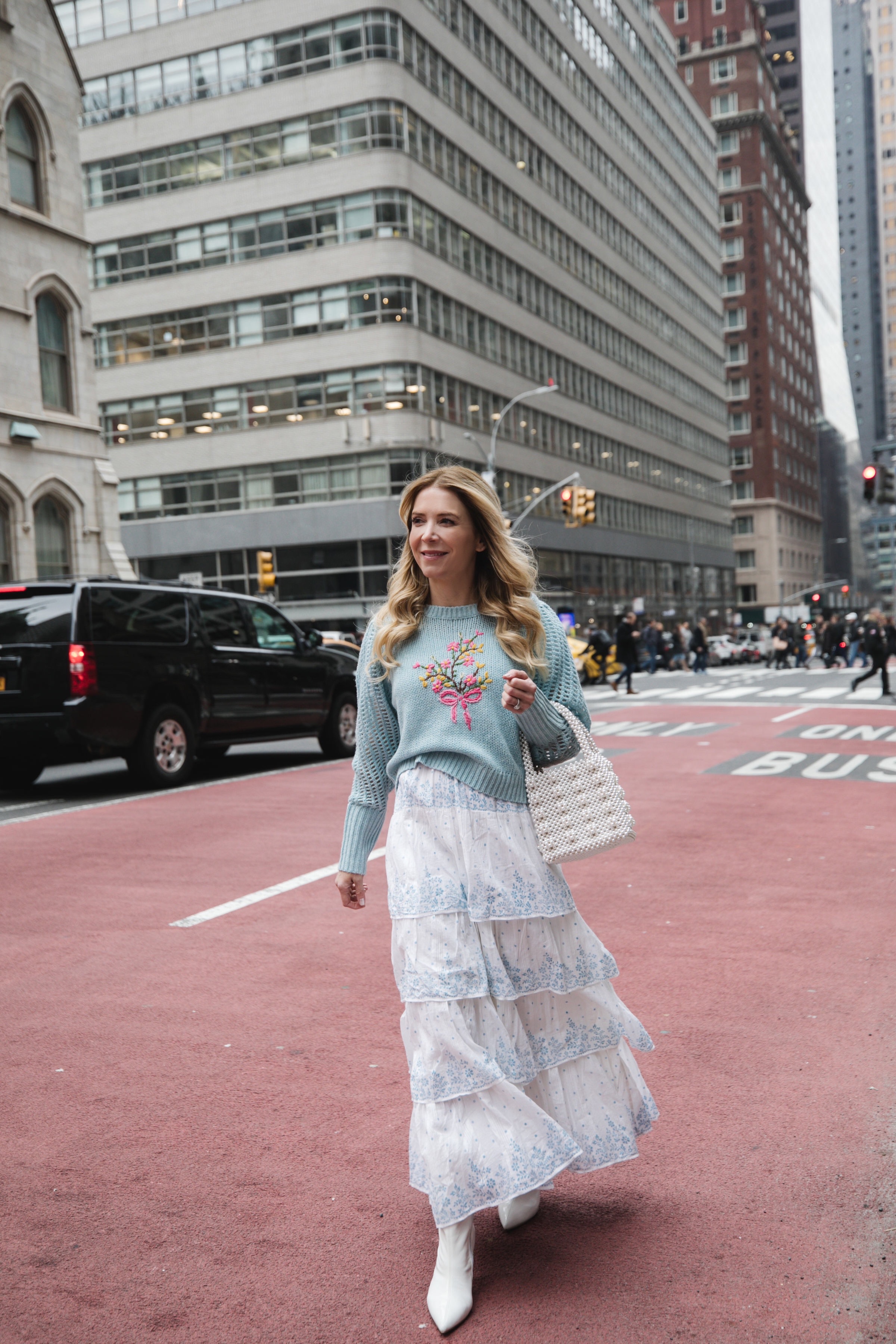 Don't get me wrong, there are days when I put on some leather leggings, motorcycle boots and a parka to be a bit more edgy. You can't wear floaty romantic dresses every single day!  I also like to experiment with different looks – and I even try to go minimalist once in a while (like I did in this post here!).  There is a time and a place for every look and you have to be able to switch it up a bit.  If you are interested, this article on how to define your personal style is really helpful.  I totally agree with the author that you need to experiment to evolve your style. You can't wear the same things all the time over and over, without getting stuck in a rut- it's so important to keep trying new pieces and new trends.  But your fundamental style will always be behind it all (in my opinion!).  And I guess, for me, my feminine romantic style is my starting point but I do want to take it up a notch and build upon it.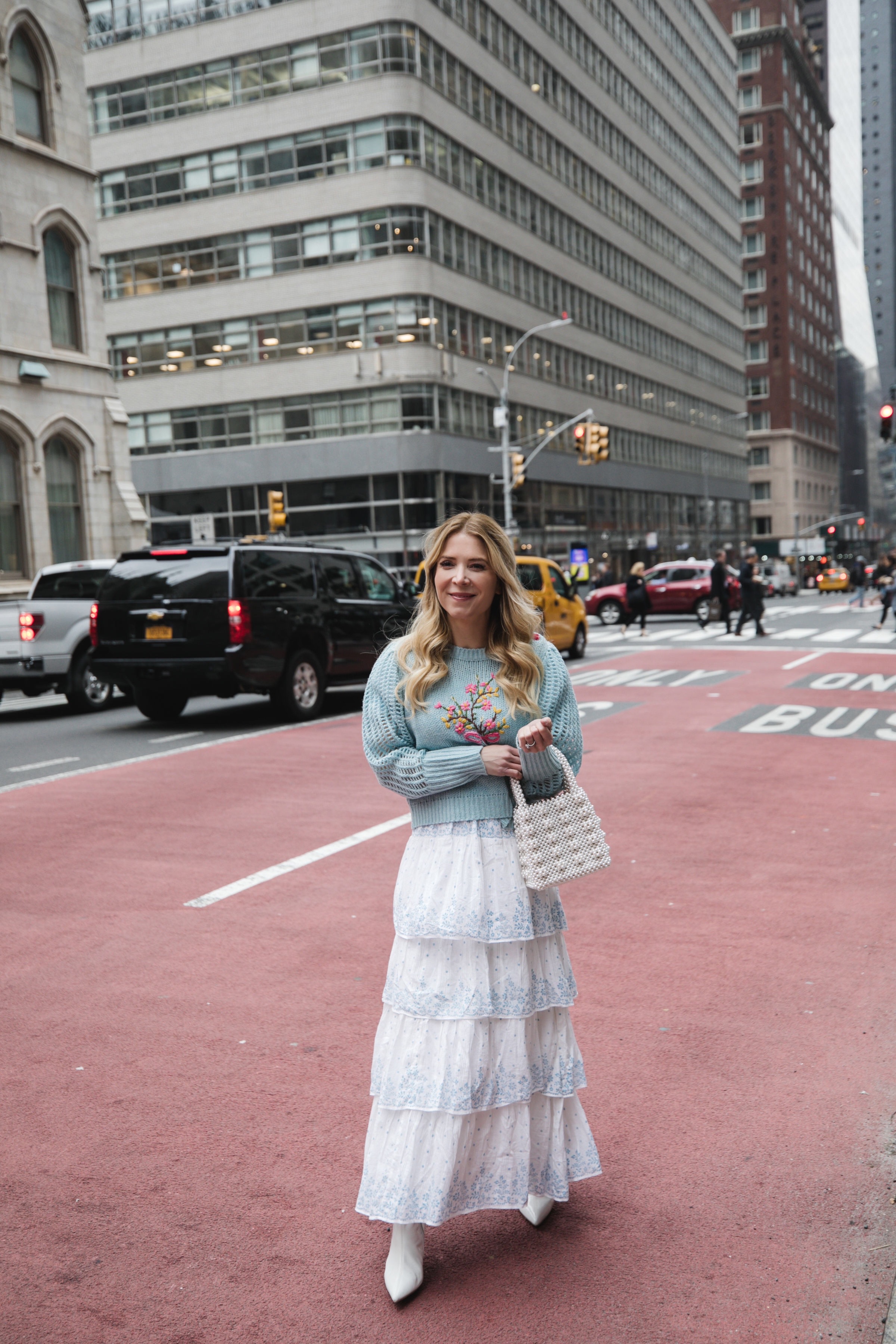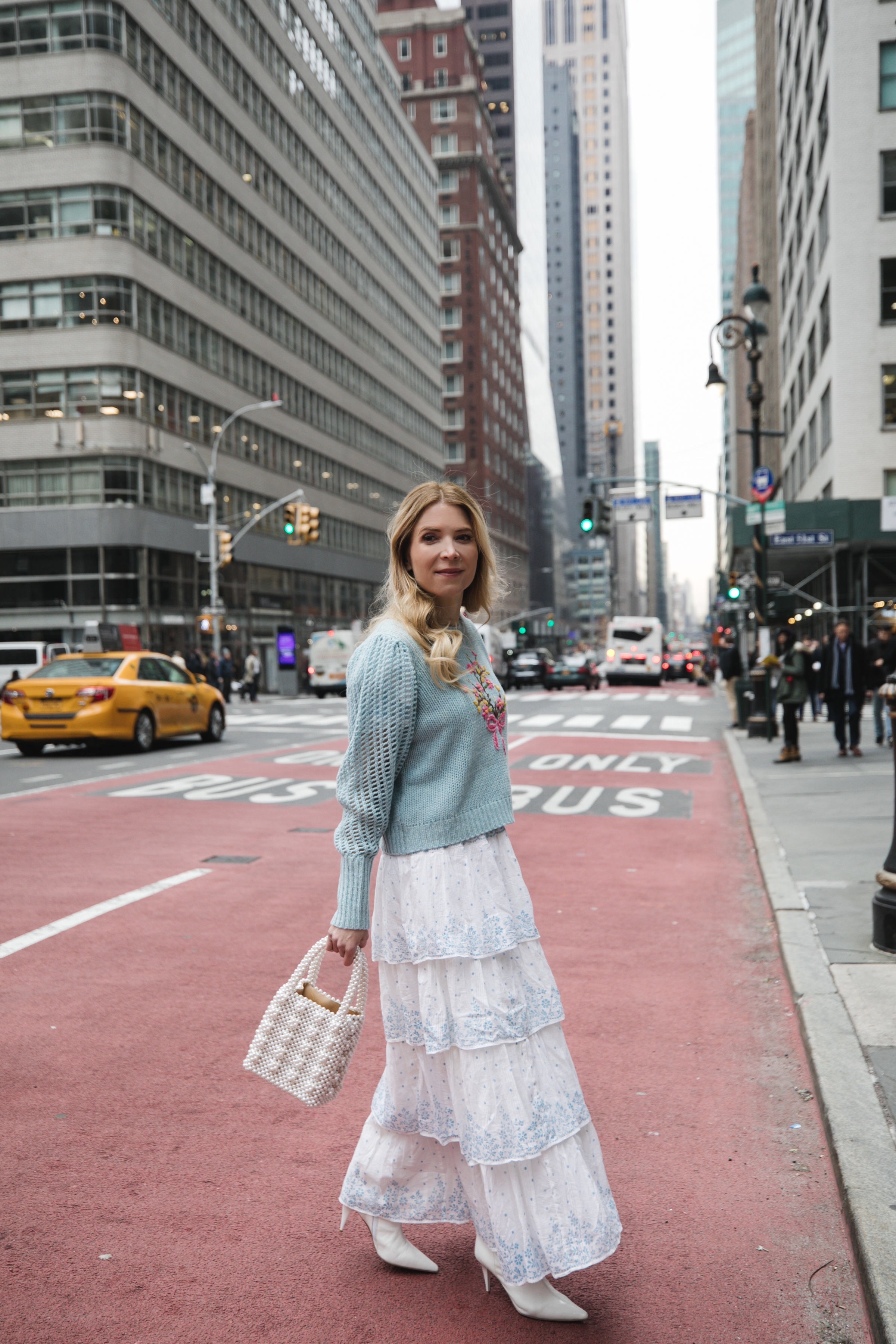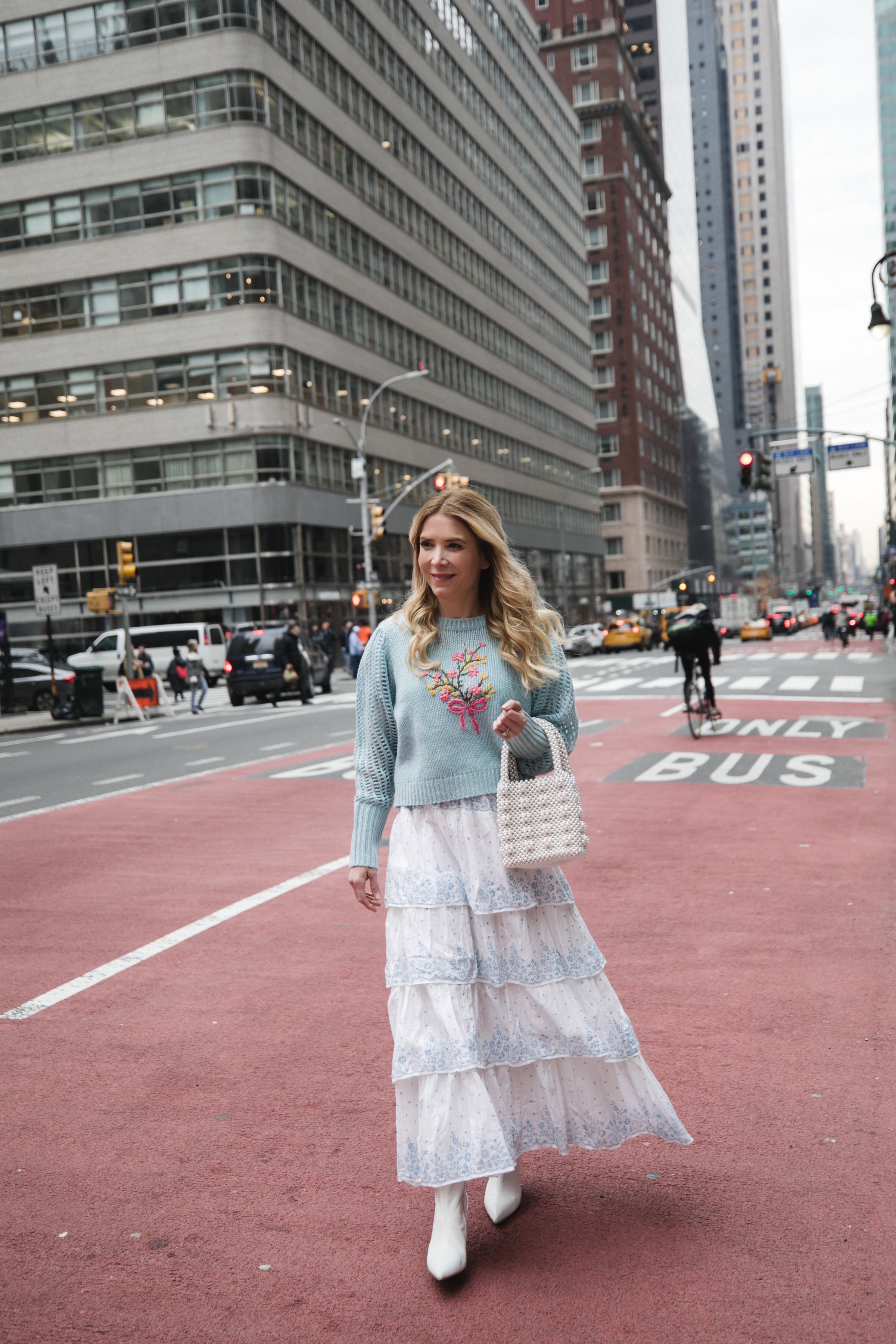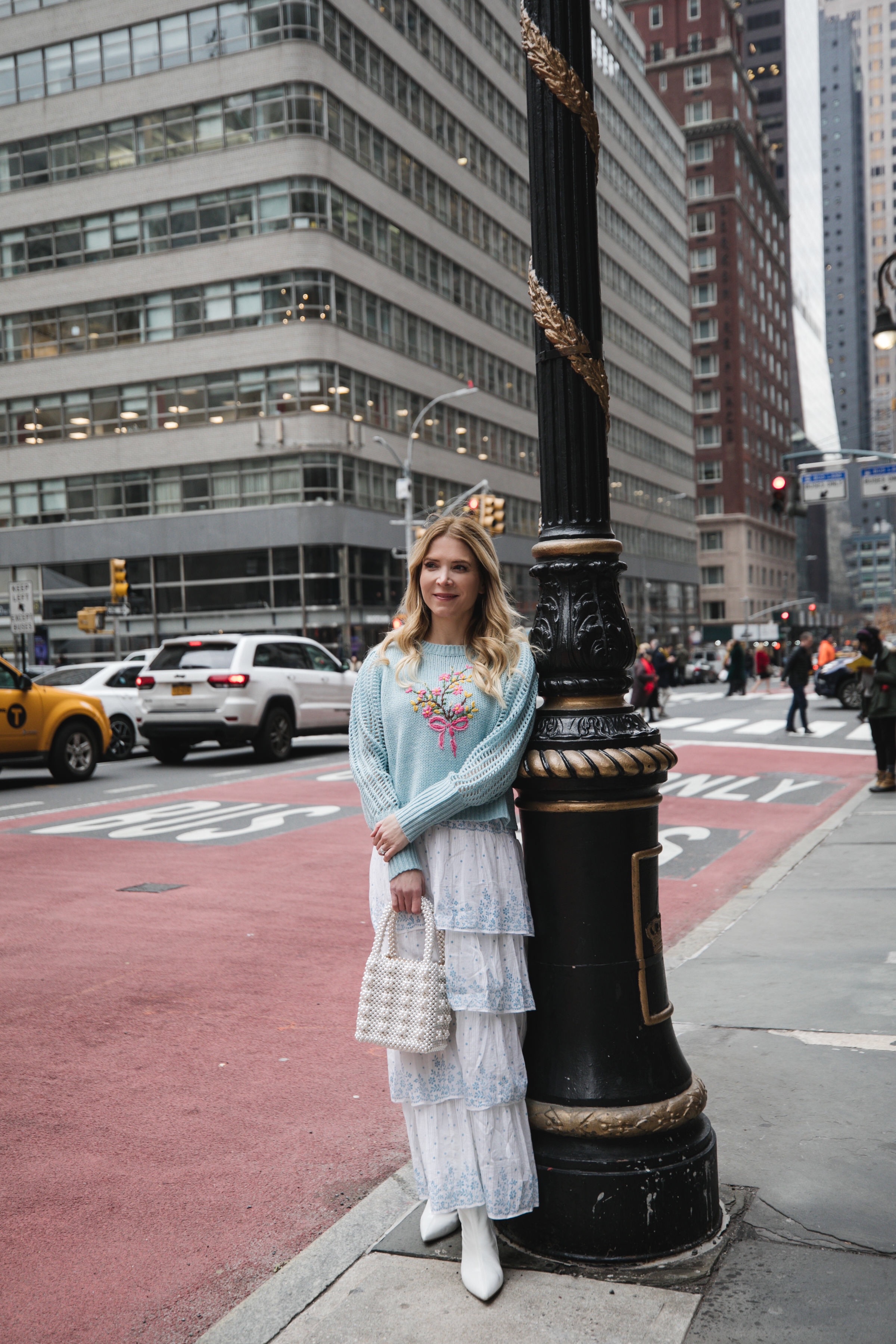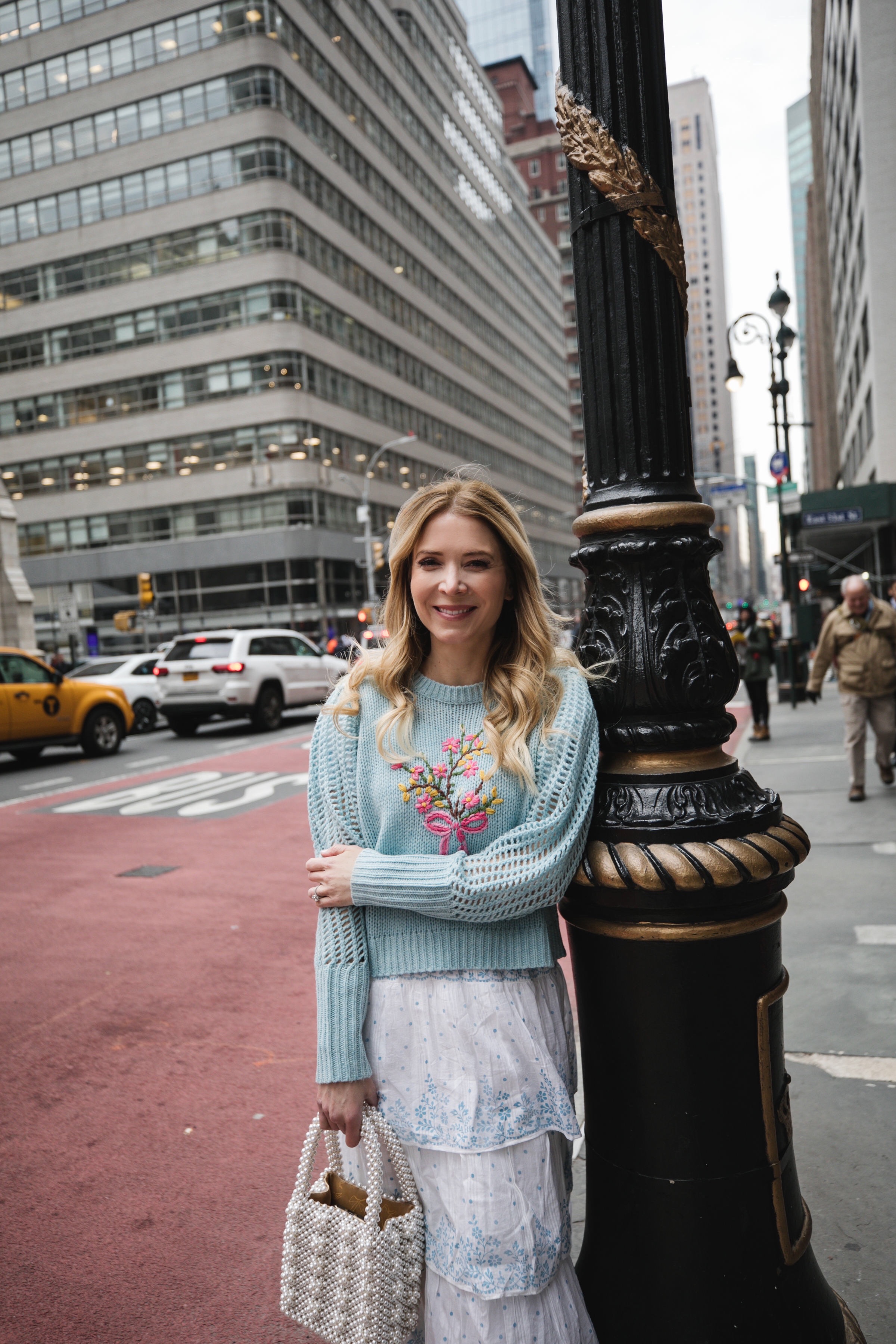 What is your favorite style of clothing to wear?  How do you define your personal style?  Leave a comment below!
Thanks for reading!
xxxx
Laura
Photos by Lydia Hudgens
SHOP THE POST