Skirt: Chicwish (similar here) | Sweater: Banana Republic | Cap: Forever 21 | Boots: Kurt Geiger (old, similar here)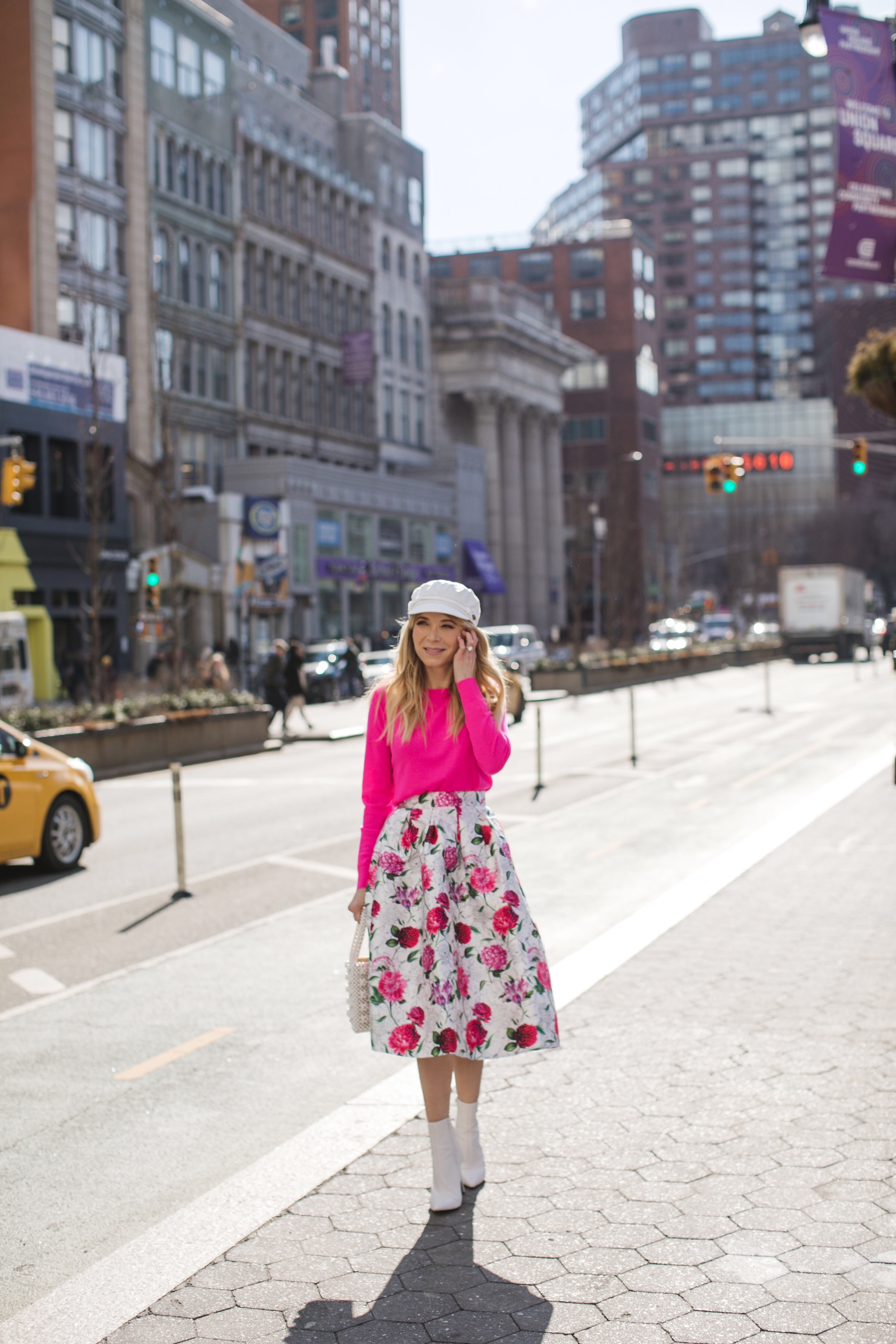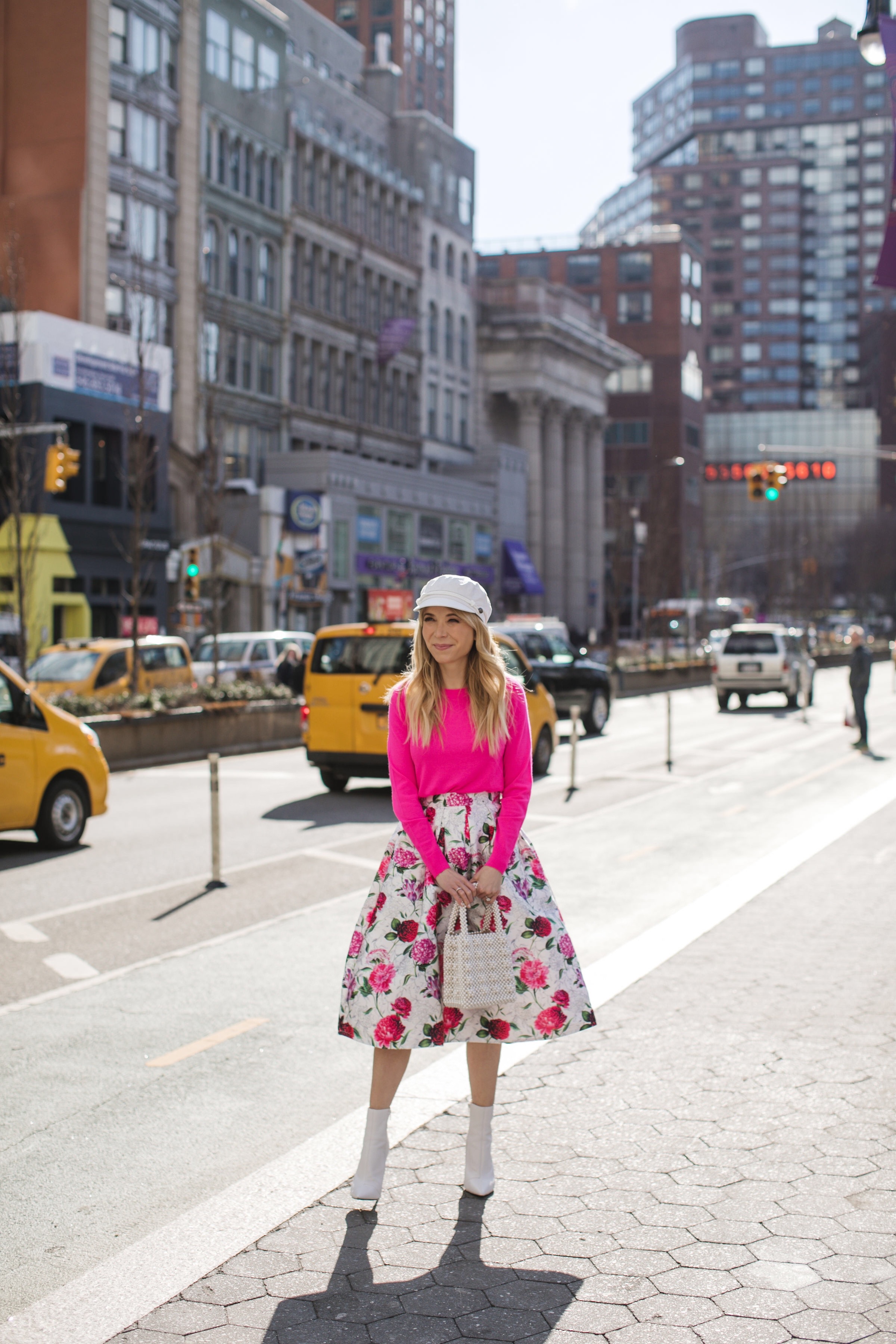 It finally feels like spring in New York City!  Valentine's Day is right around the corner – and for me, even if it is cold on February 14th, all the beautiful pinks and reds everywhere, and flowers: roses, tulips and Valentine's bouquets, not to mention the pink and red foil wrapped chocolate hearts – really make me feel like winter is ending and spring is coming.  Also, one quintessential Valentine's Day / spring must-have for me is a midi skirt from Chicwish.  I get one almost every year to wear around Valentine's Day.  They are so feminine and fun!  And they are so well priced.  My daughters love when I wear them, they always say "Mommy I want a skirt like that!"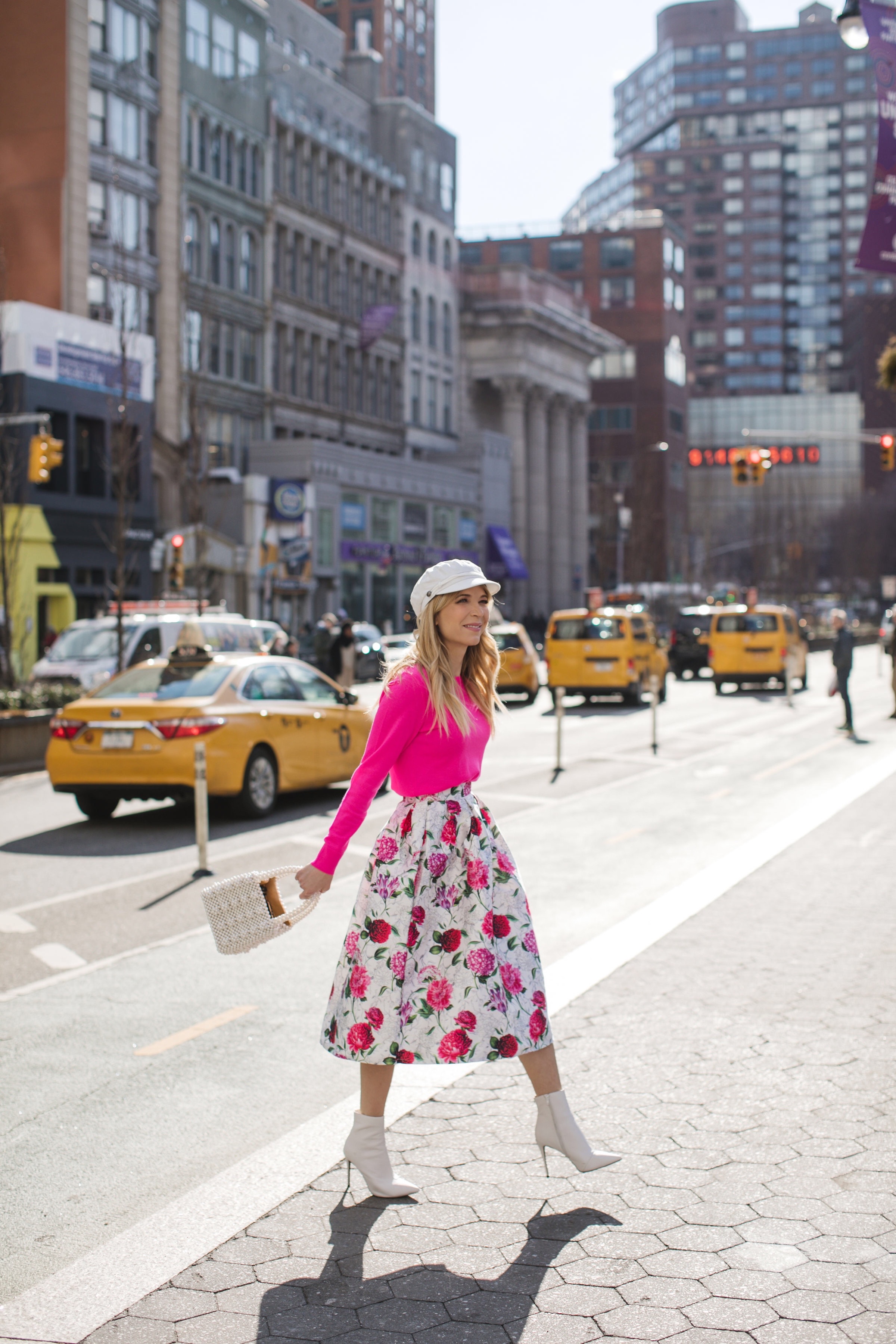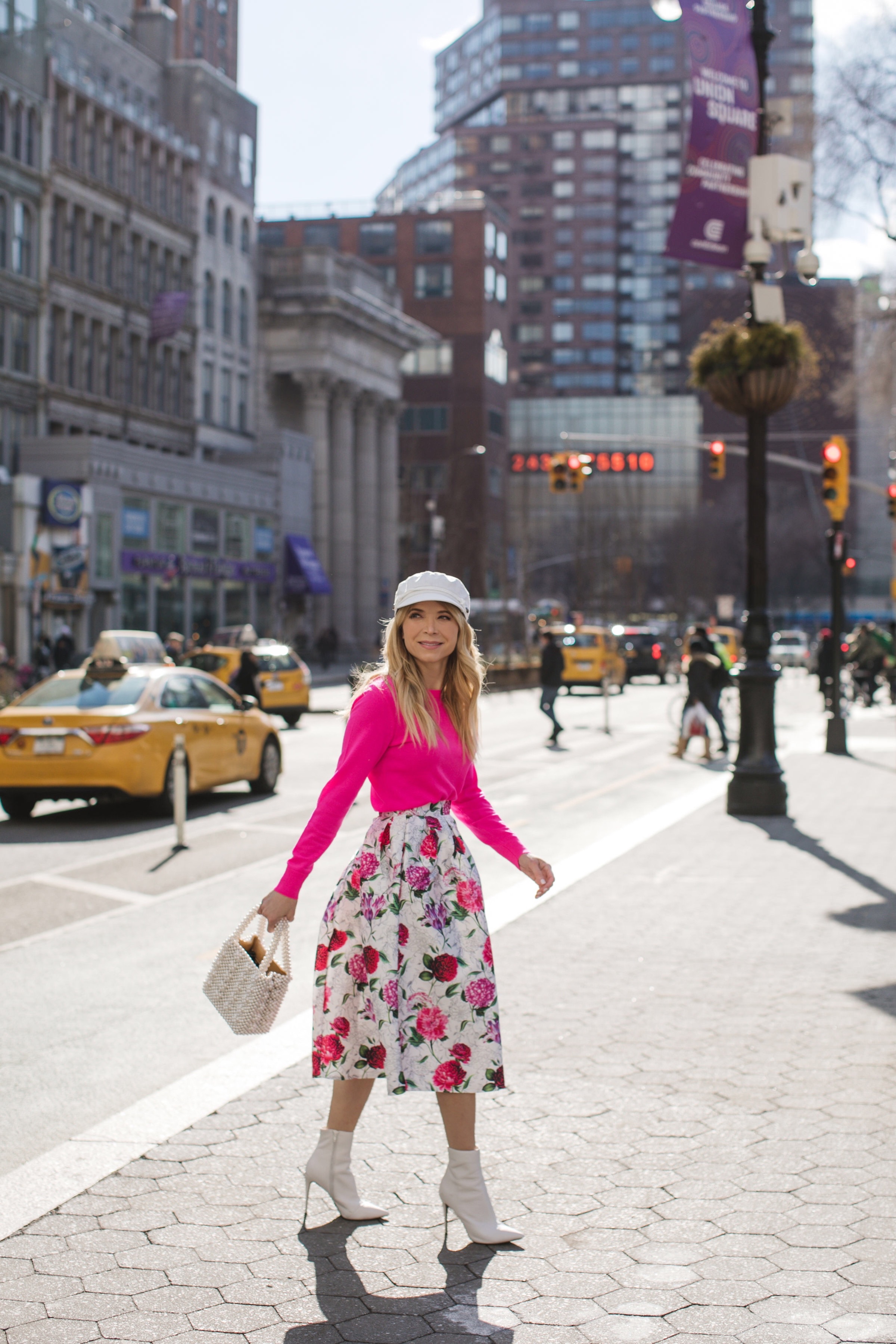 This year I went for a satin one with a floral print but in other years I've gotten solid colors (like the one I wore in this post).  They even do tulle ones (like the one I wore with sneakers in this post).  Come to think of it, that's actually a great point – you don't have to wear these midi skirts with heels!   You can wear sneakers, ballet flats, or even loafers if you want to be a bit more comfortable and casual.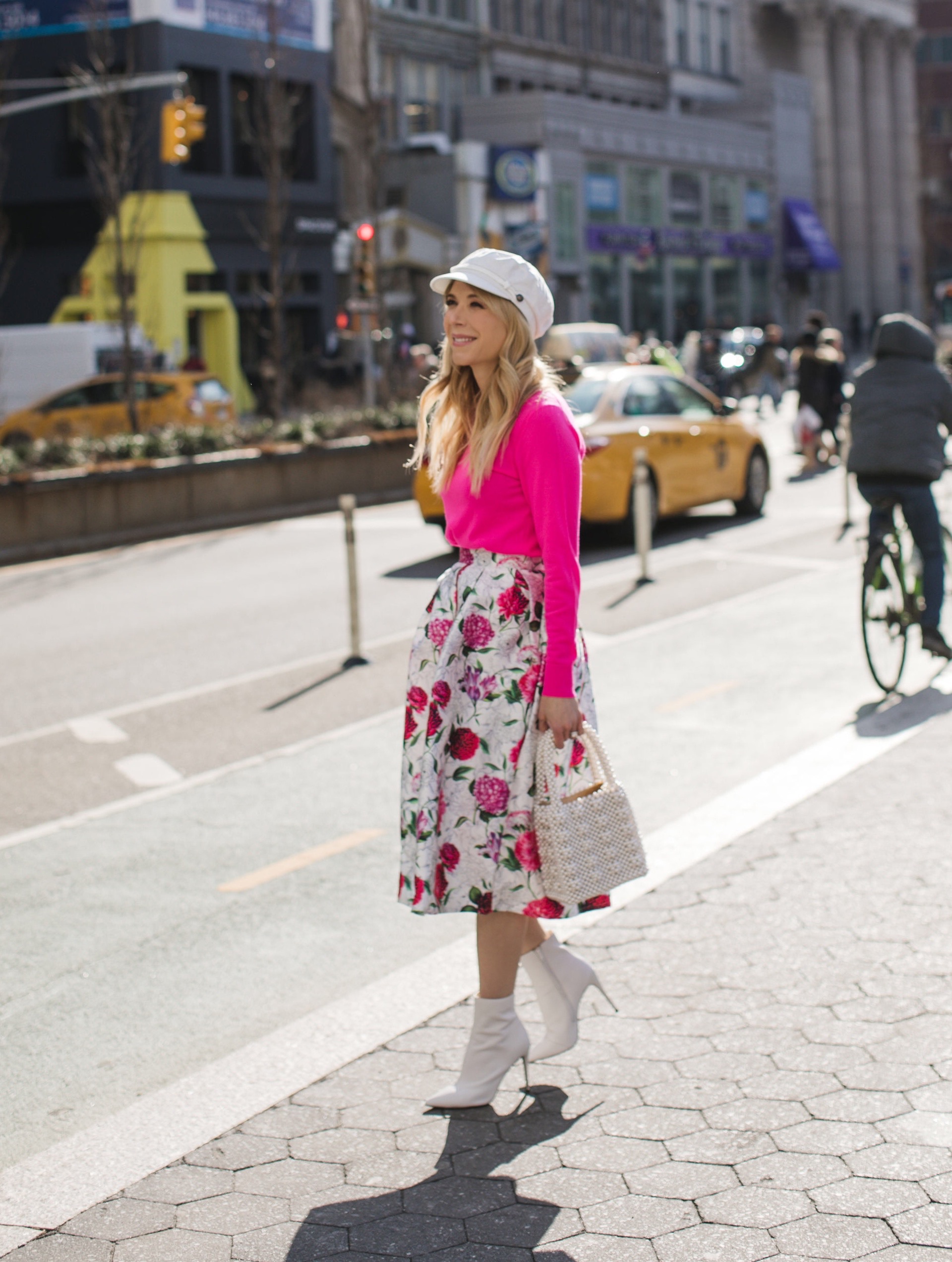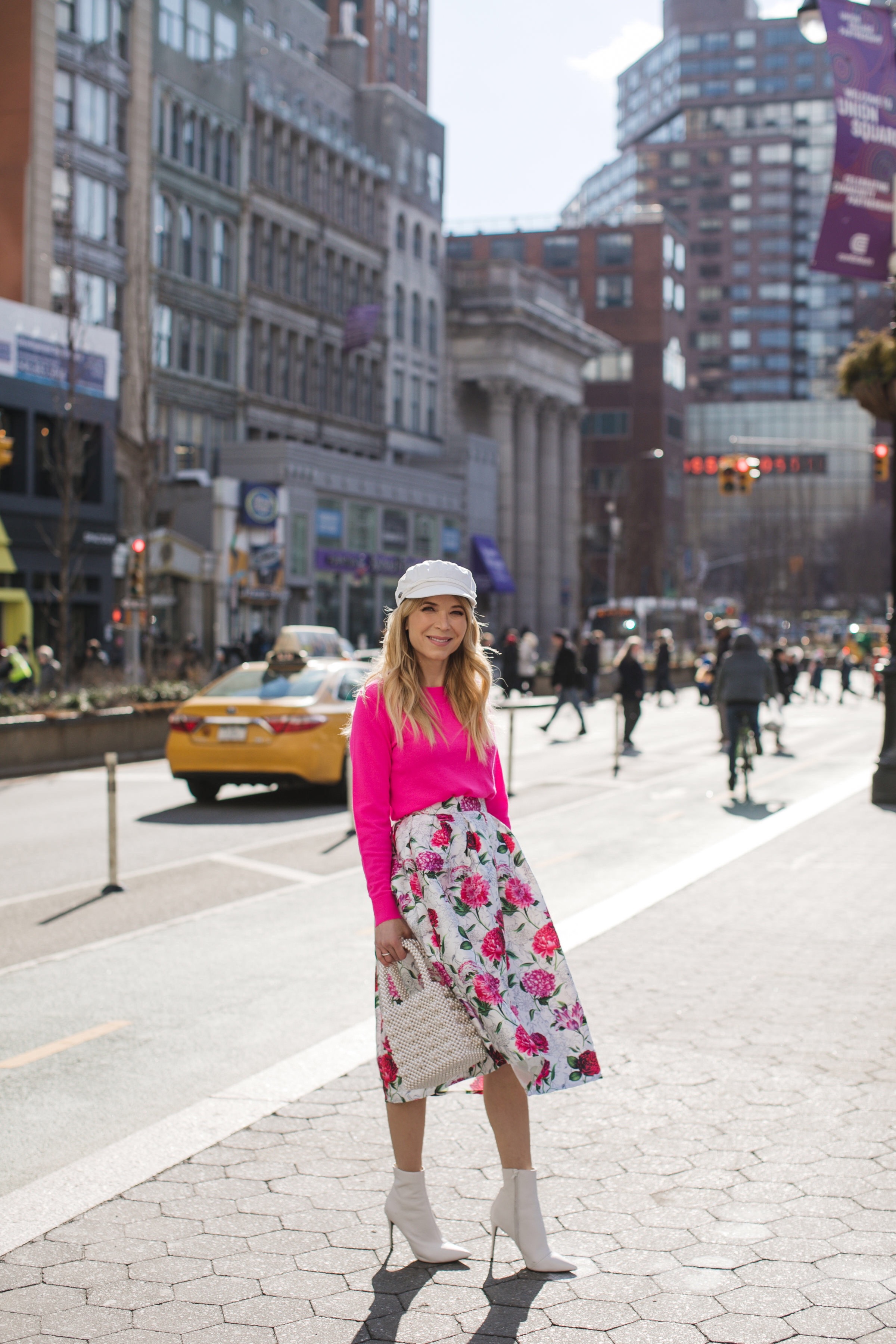 It is funny, back when I was single I cared more about Valentine's Day as a "romantic" holiday.  Would a boy give me a Valentine at school, or ask me out on a date on Valentine's Day?  Then later: would my boyfriend get me flowers and take me to a nice dinner?  Ha!  It is so funny because now that I am married with two daughters, I like to make it more of a family day.
On the morning of Valentine's Day, even if it is a school day, I get up early and decorate the breakfast table with flowers, chocolate hearts and Valentine's napkins and put the girls' Valentines out.  I will (quickly) make heart shaped pancakes with chocolate chips, and in other years I've made chocolate chip muffins shaped like hearts the night before (this is an easy recipe and I use a muffin tin with heart shaped molds).  Every year I definitely do strawberries cut into heart shapes (you can watch how to do it here, so easy).  And actually for dinner we either cook at home or we all go out, the four of us as a family.  My husband and I will get each other cards and he usually gets me flowers, and that's it!  So it is more of a family day for us.  And the girls love it when I wear a skirt like this!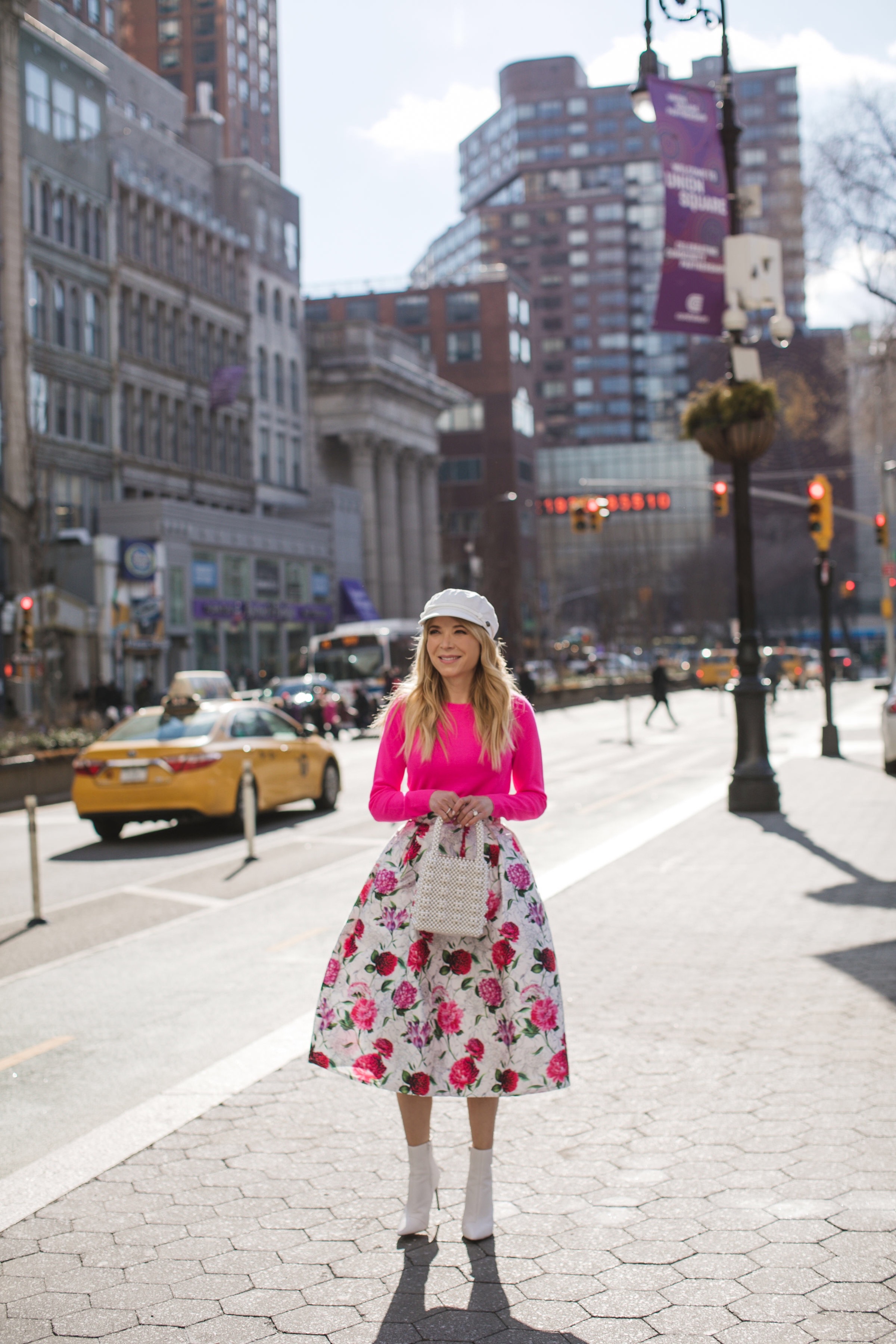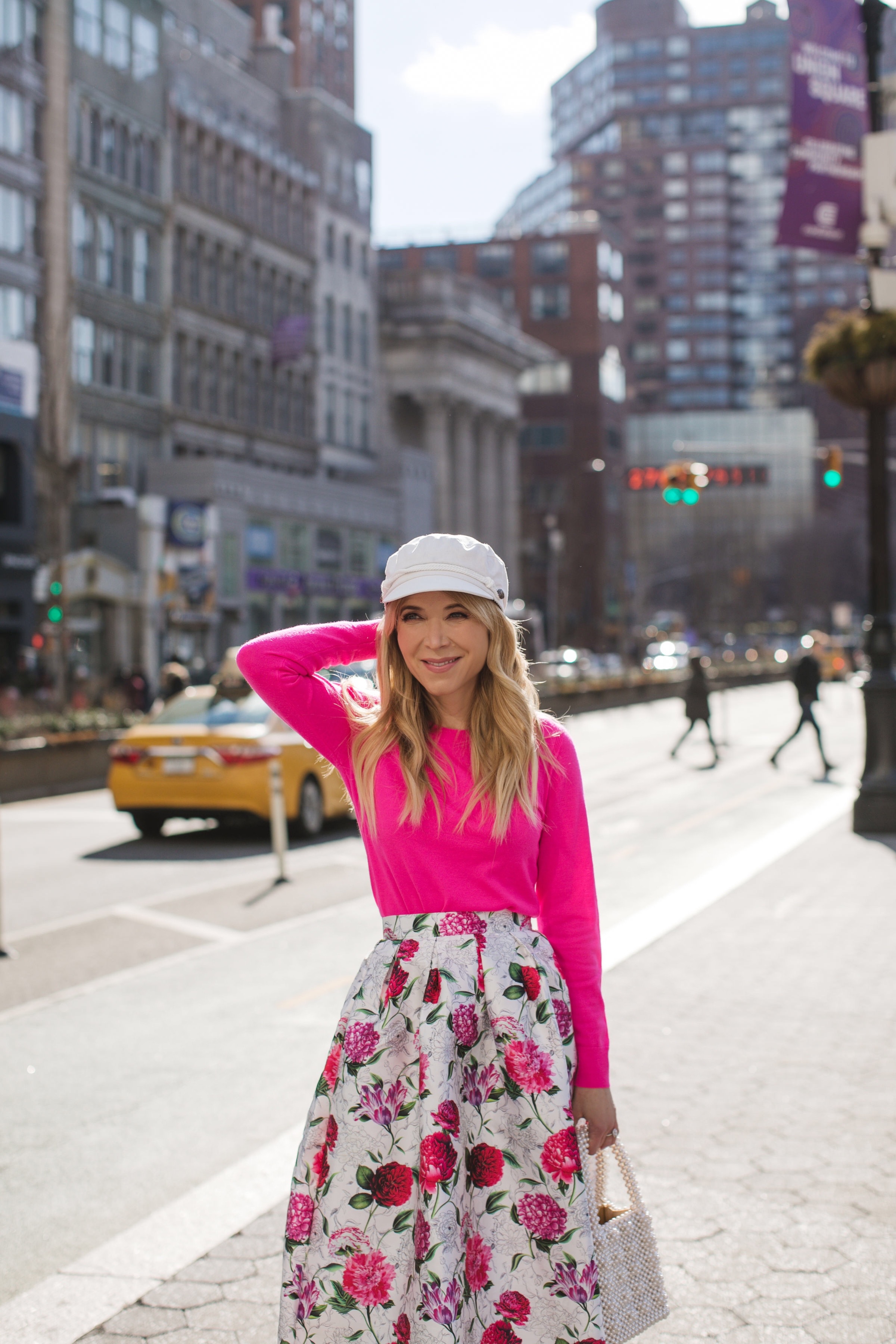 Since I have become a mother, I really love to establish little traditions around even "hallmark" holidays like Valentine's Day.  The kids remember them year to year – it is so fun to have some little special treats to mark the occasion.  And dressing up is a fun part of it for me!
Thanks for reading!
xxxx
Laura
Photos by Lydia Hudgens