Dress: Stine Goya and here | Boots: Jeffrey Campbell | Bag: Chloé | Sunglasses: Céline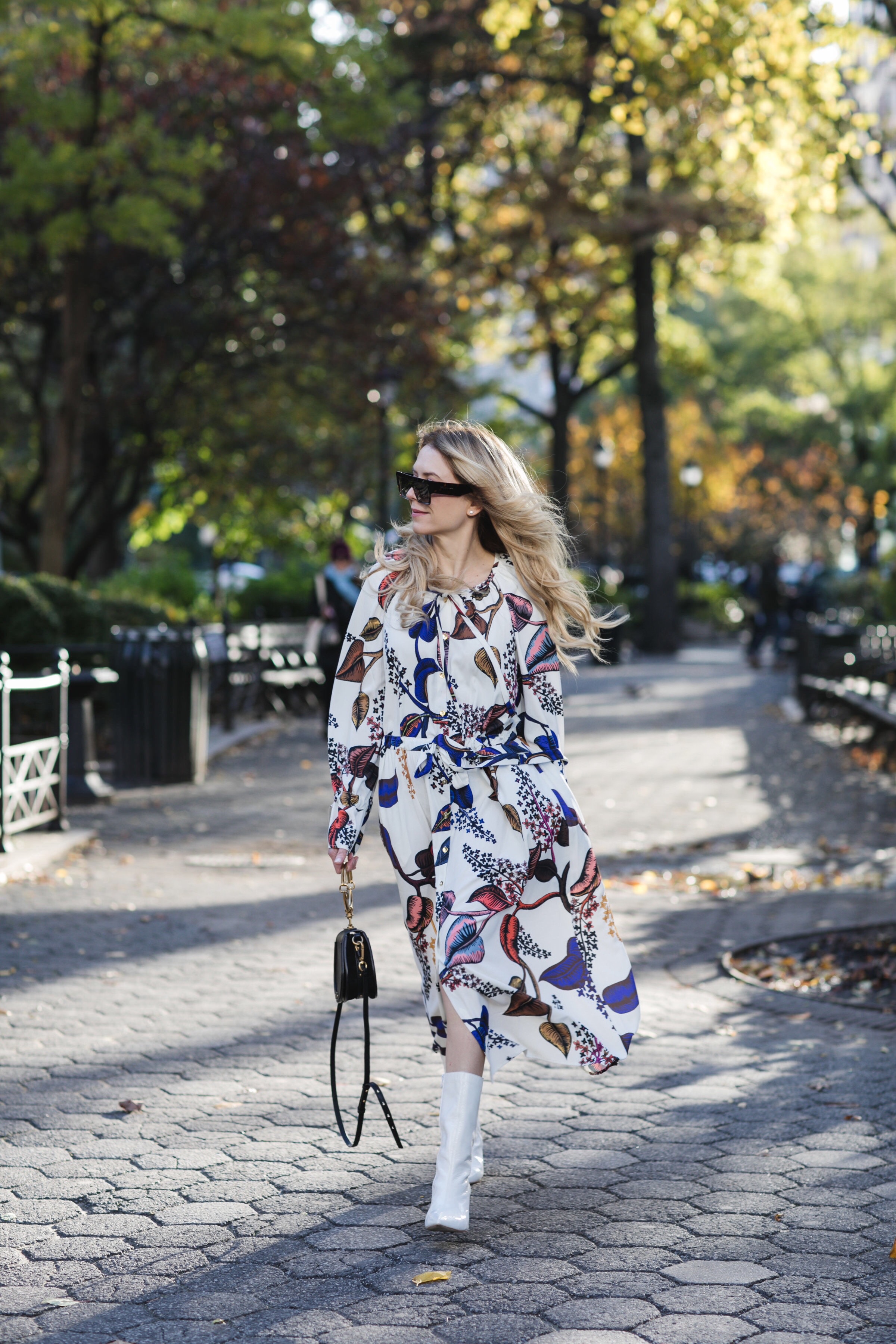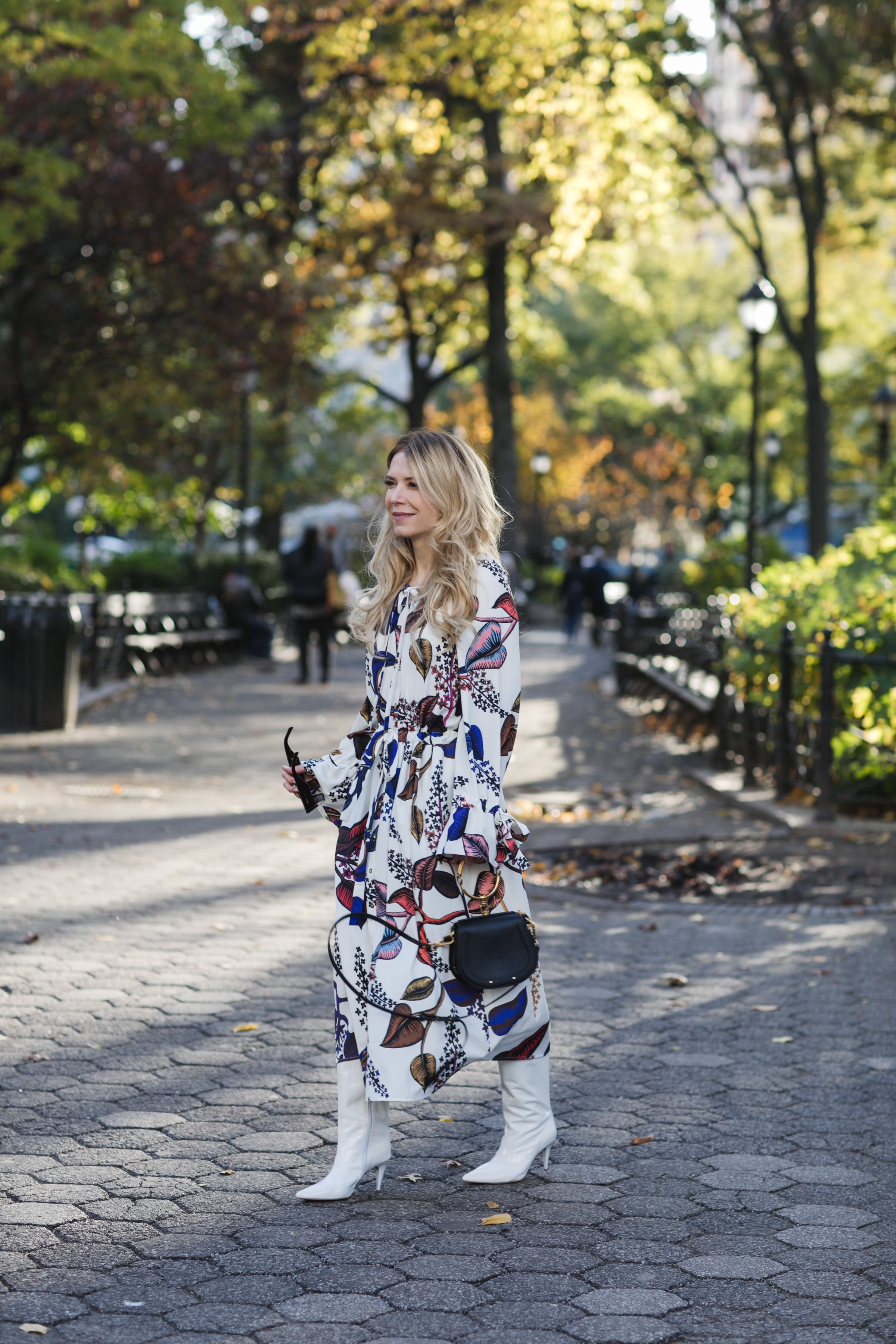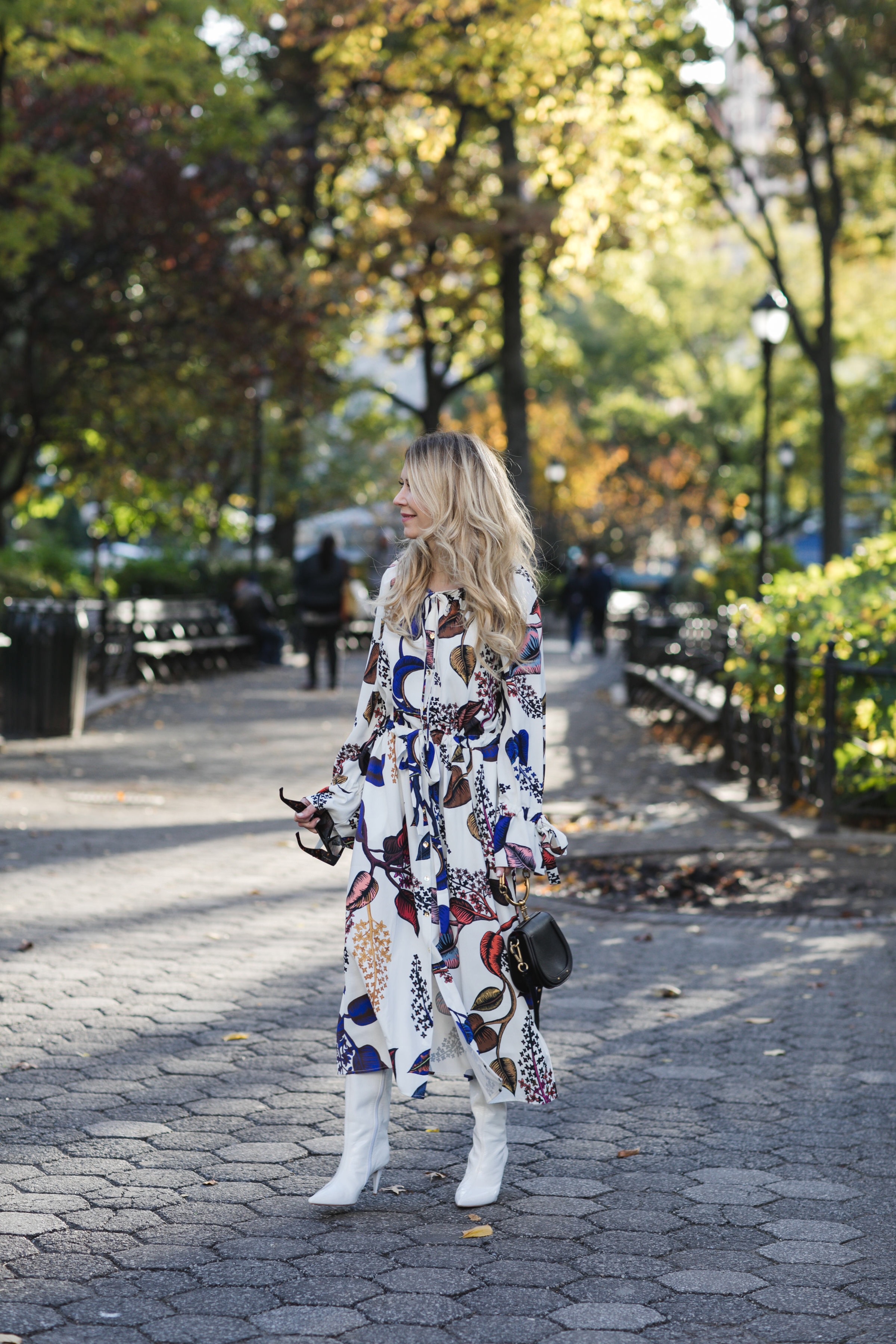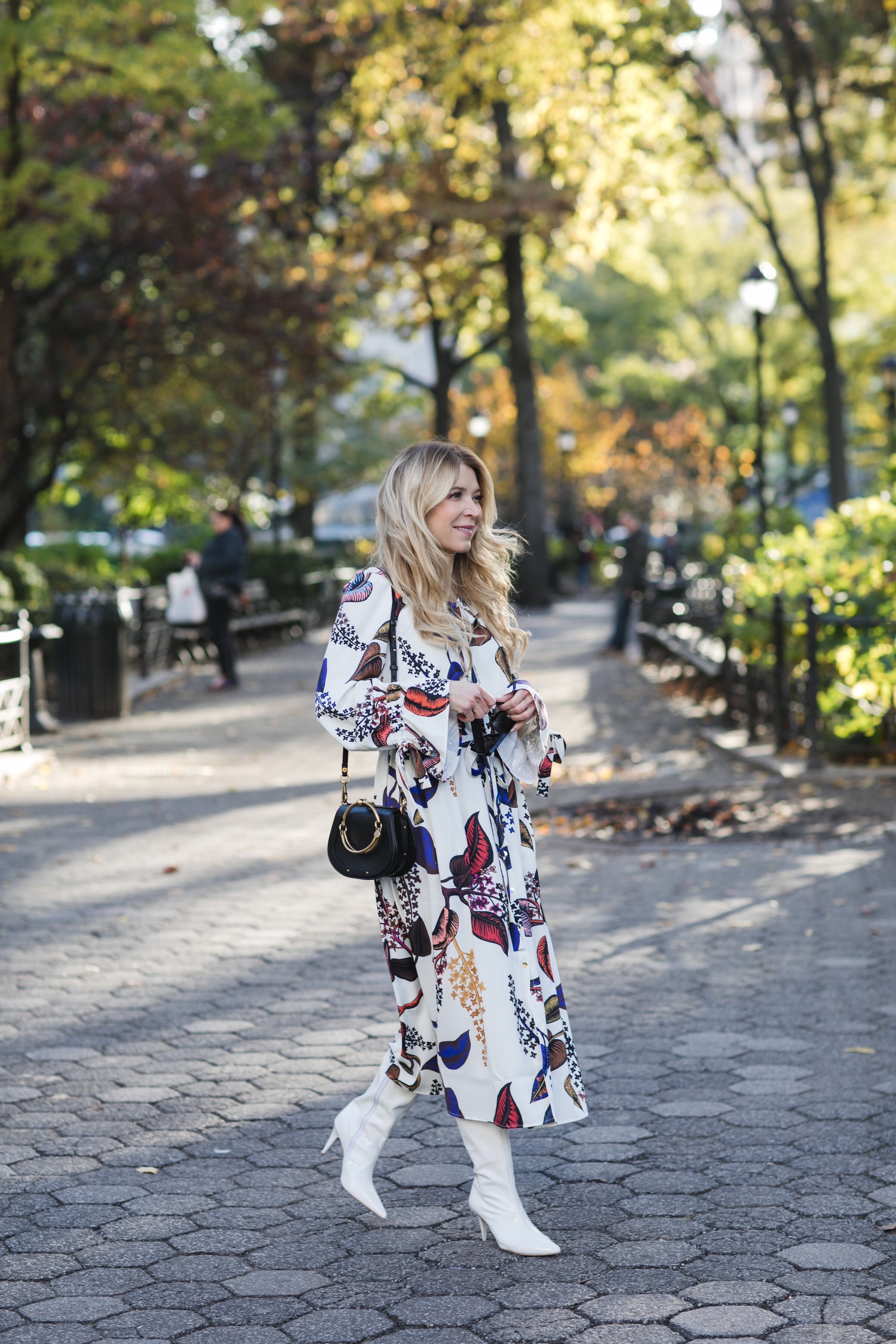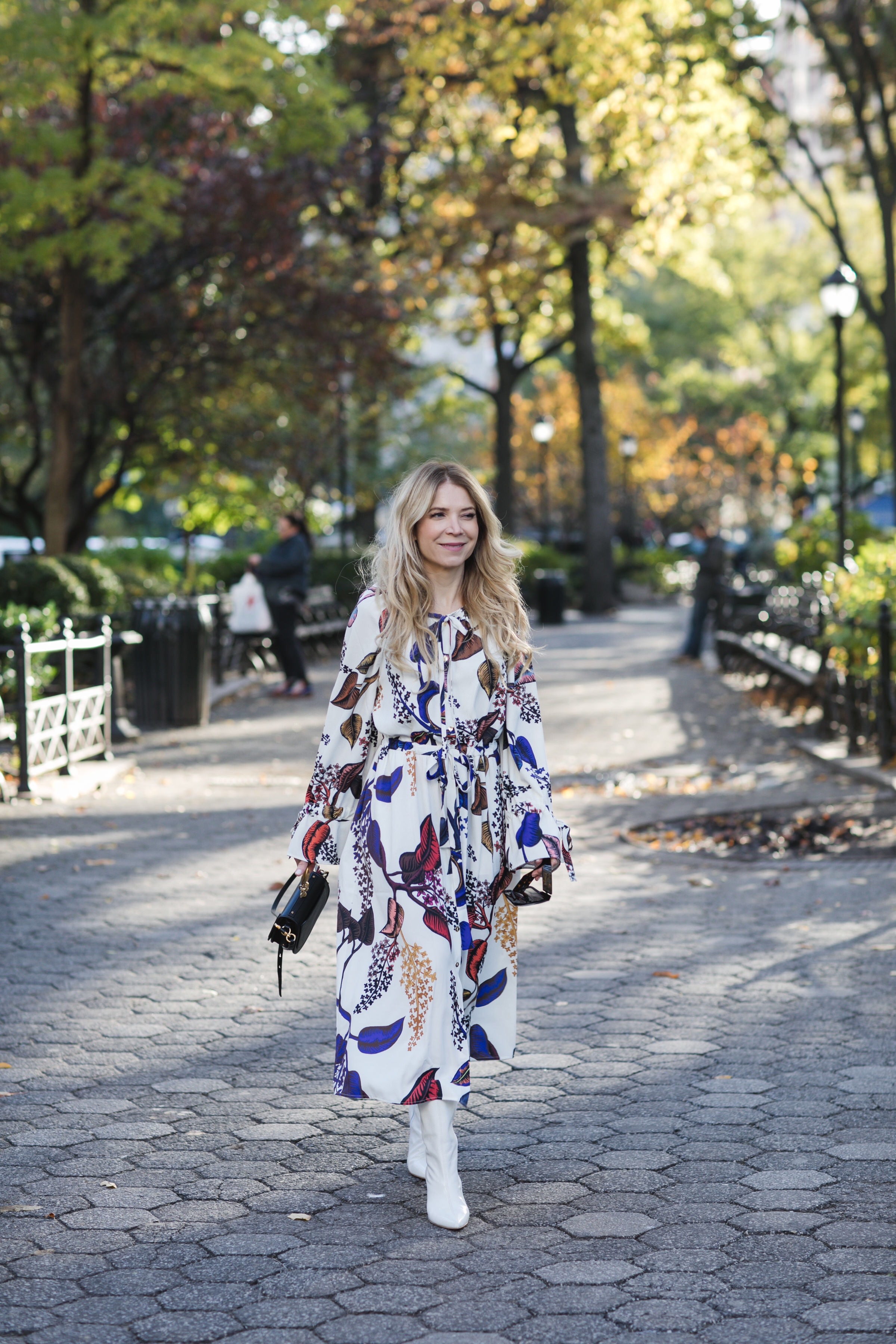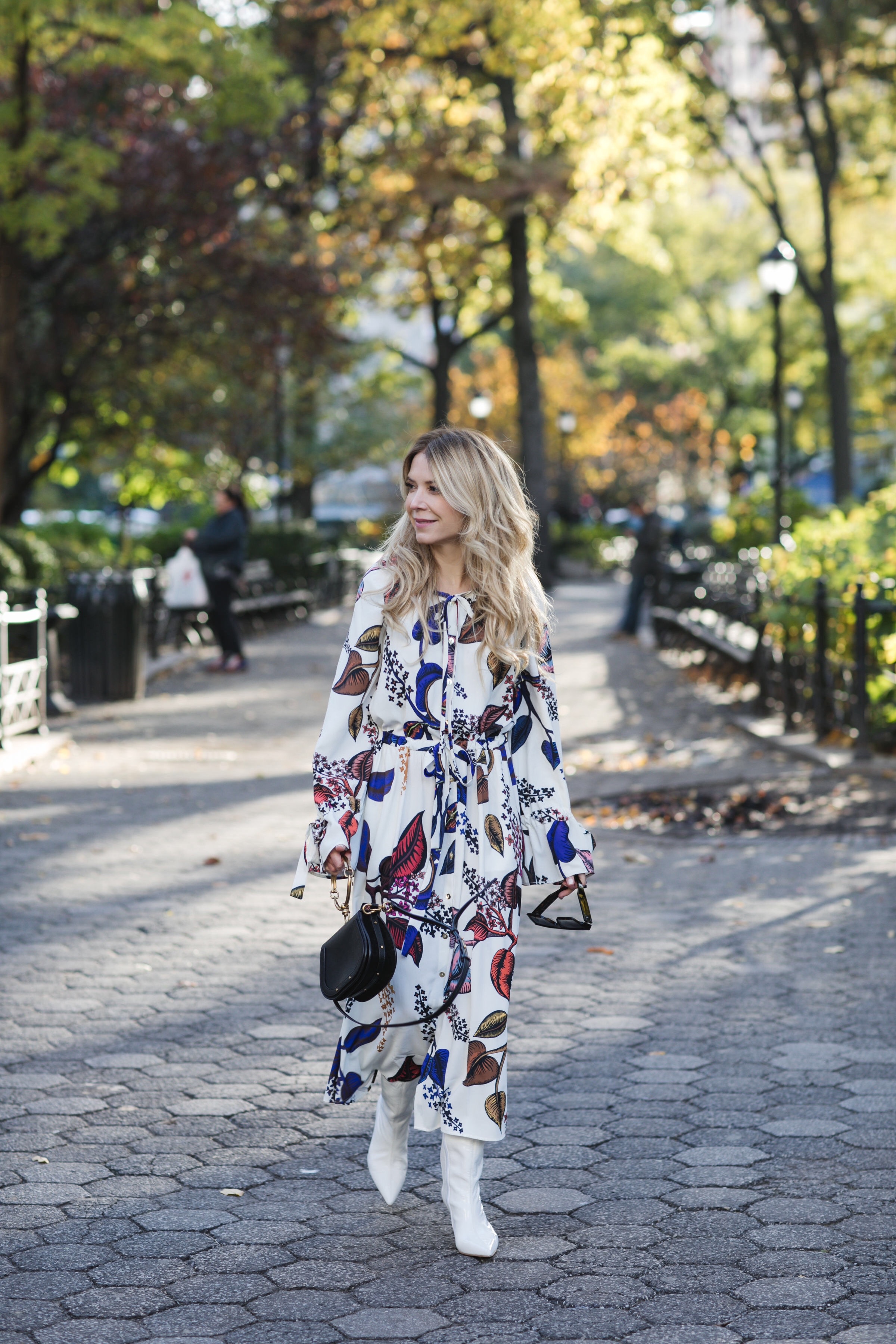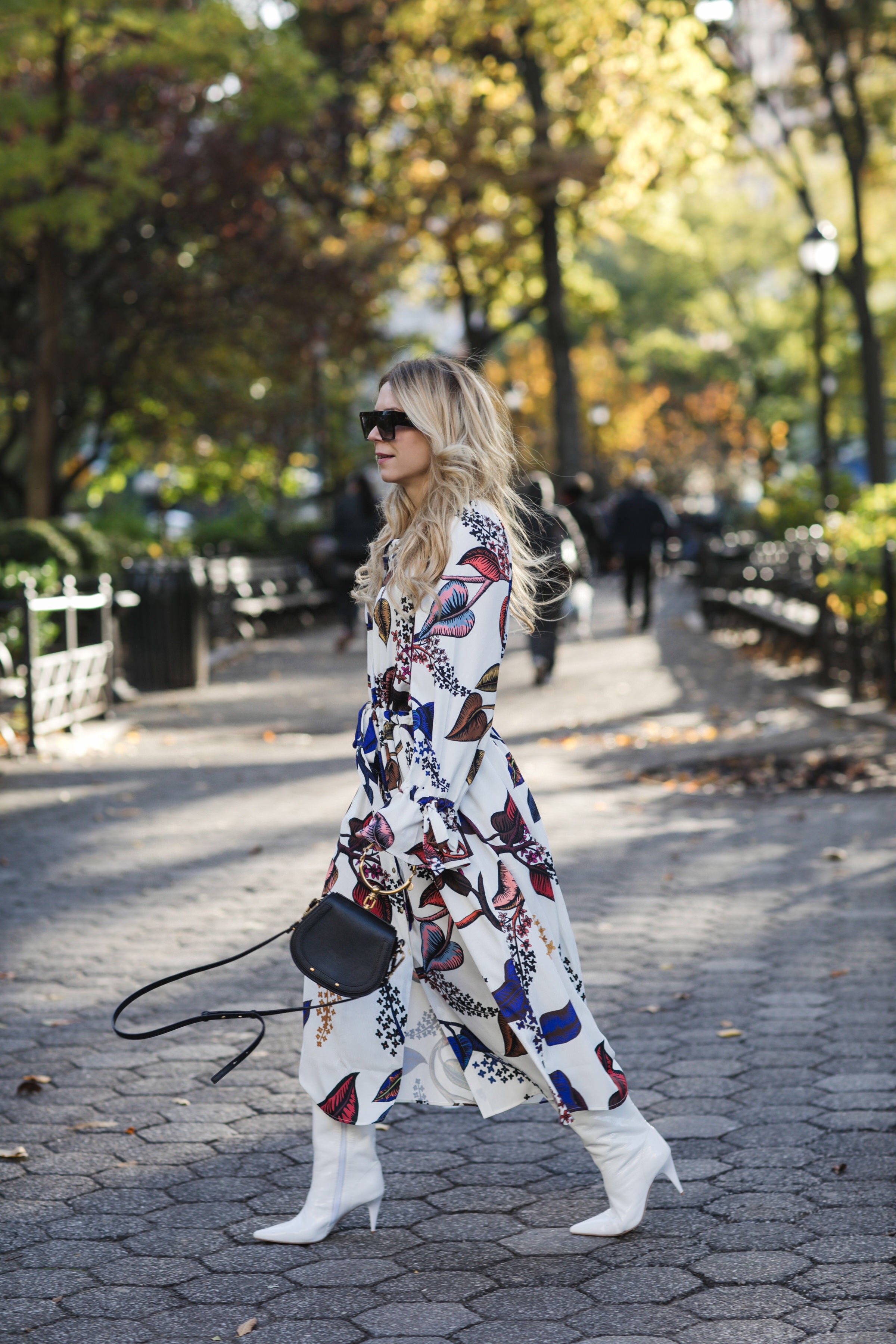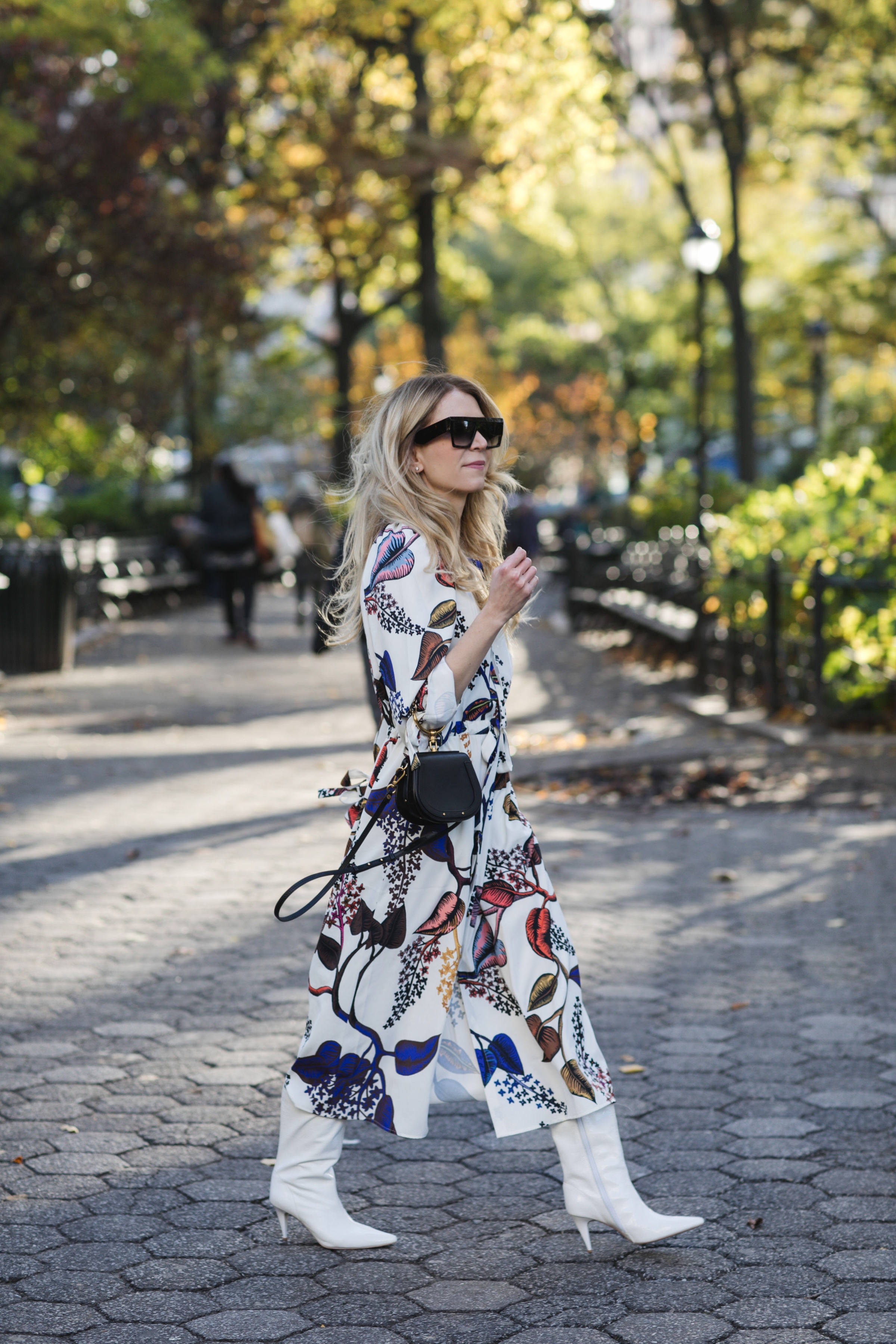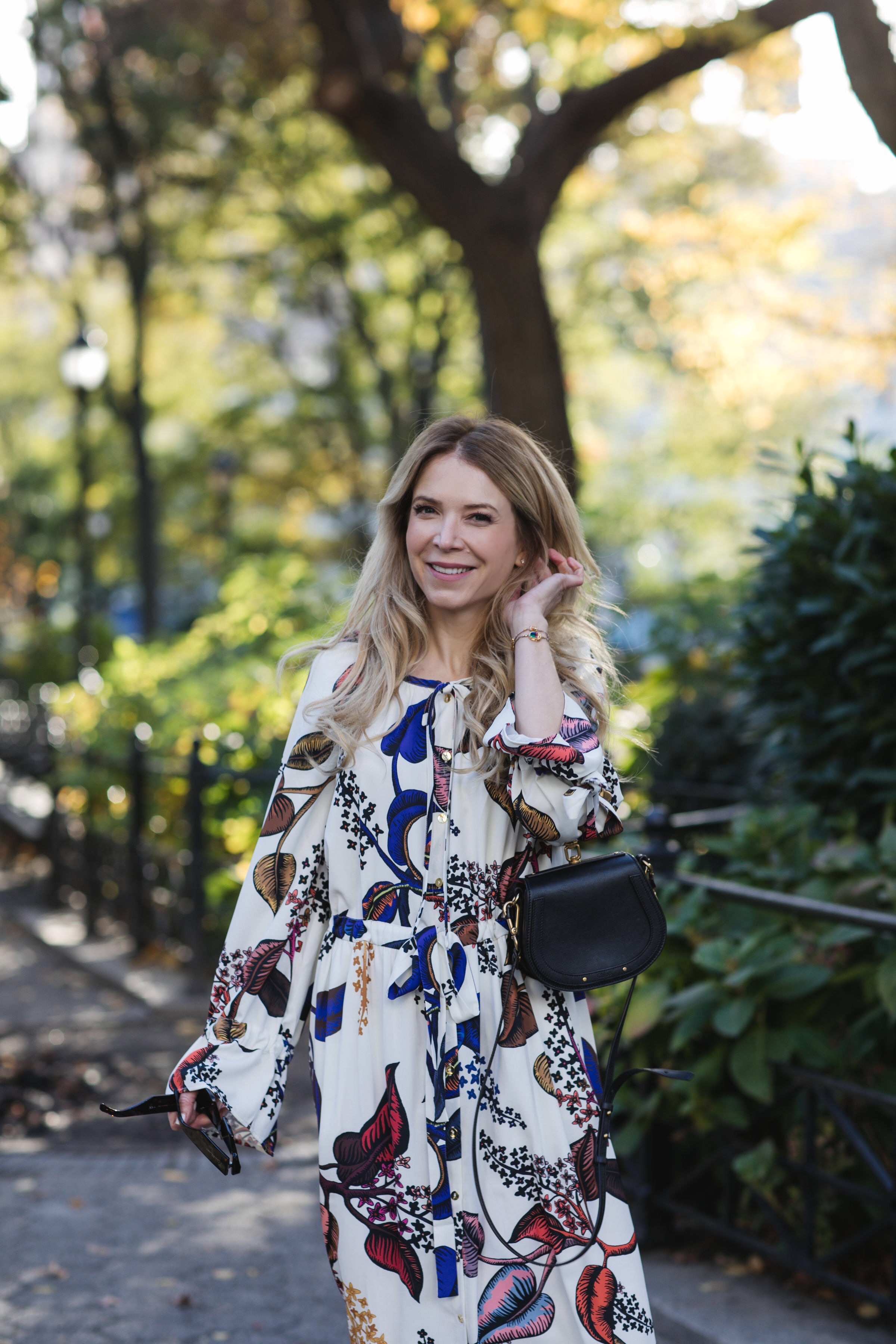 I recently discovered the brand Stine Goya shopping on Net-a-Porter in September.  I saw this dress while browsing and purchased it on a whim, thinking I might need to return it – not sure if the bold print would suit me – but I ended up keeping it and it has probably been my most worn dress over the past three months!  The material is really light and comfortable, it is a crepe almost scuba like fabric – and despite not normally being drawn to large print patterns, there is just something about it I love!  The cut it is very flattering, this dress kind of just floats behind and around you as you move, in a good way.  When it was warmer I wore it with white Stuart Weitzman mules but now that it is colder I am pairing it with these white boots.
I was interested in finding out more about a brand that could make such a wonderful, WEARABLE dress, so I did some research (aka I googled "Stine Goya"!).  The eponymous womenswear label was started in 2006 by its founder and designer Stine Goya.  Ms. Goya is from a small town outside of Copenhagen.  She graduated from Central Saint Martins in London and then modeled for a short time, before becoming a magazine editor.  In 2006 she started her clothing line – she apparently now has more than 30 collections under her belt. Meaning she is probably a big deal in Denmark and Scandinavia.  And now she's arrived to mainstream NYC (meaning I'm wearing her!) – Stine Goya is carried by Net-a-Porter, Saks Fifth Avenue, and a bunch of other retailers.
The past few years I have been drawn to Scandinavian fashion – you may know that Ganni is one of my favorite brands, I can't stop wearing Ganni or talking about it (see this post, this post and this post!).  Like Ganni, Stine Goya seems to use a lot of color – but to me her pieces look a bit more grown up and sophisticated than Ganni and the pieces seem a bit more timeless.
I have linked a few other Stine Goya pieces I like, along with this dress at the top and bottom of this post.  I'd love to hear what you think of the brand!  I have a feeling we will be seeing a lot more of Stine Goya!
Thanks for reading!
xxxxxx
Laura
Photos by Lydia Hudgens